New Resident Evil Revelations HD trailer showcases Infernal Mode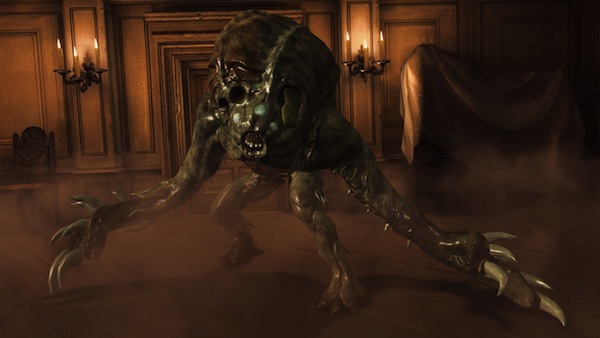 My 3DS is a very very sad handheld right now. I mean, it just lost its comrade, the Vita, thanks to my decision to sell it due to an annoying lack of games for it. But not only that, my poor 3DS is also losing one of its best exclusives. Of course I'm referring to Resident Evil Revelations.
On May 21st, in North America, Capcom will be bringing Revelations to home consoles with a brand spanking new HD coat of paint. They're not only updating the visuals, oh no, they're also bringing new content along. One of those new additions is the inclusion of Infernal Mode. This is basically the game's hardest difficulty setting, not only upping the overall challenge level, but also rearranging enemy and item placement as well. I. Can't. Wait.
I'm truly looking forward to playing this mode. Revelations was already pretty creepy to begin with, and I'm sure this new mode will definitely up the ante in terms of tension and terror. To get us ready for this, Capcom has just released a new trailer for the mode, which you can check out below. In it you'll also get a look at the game's new BOW, the Wall Blister, "a mutated creature borne from the T-Abyss virus which spreads through water."