Is Capcom planning Resident Evil Remake HD and a new Outbreak game?
Capcom's Senior VP of strategic planning and business development, Christian Svensson, has  posted a rather intriguing survey on Capcom-Unity. It focuses exclusively on Capcom's digital distribution practices, with the publisher eager to know what fans want to see them do with their digital-only games in the future, highlighting key franchises. And, of course, that includes Resident Evil.
The Resident Evil portion of the survey lists possibilities we've wanted to see come to fruition for quite a while now. The following potential digital projects were listed: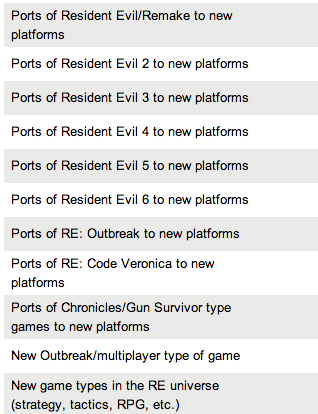 HD Remake? Yes, please. And I'm all for having the original trilogy showing up on the Xbox 360 for the first time. And I think it's about time we get a new Outbreak-style game, or even just an HD port of the original.
Be sure to take this survey! Click the source link below to access it.
[Source]