Inserted Evil's Insider gives us a new face
The ninth, and final clue on Resident Evil: Operation Raccoon City's ARG site, Inserted Evil, is yet to crop up. But that isn't stopping the site's overlord, the Insider, from giving us participants some more goodies and information to chew on.
So, why has the Insider been so quiet prior to this? I mean, the final clue, as aforementioned, still hasn't gone up. Basically, the Insider is, as his name suggests, doing his job quite adequately, getting deeper and deeper into Umbrella and closer to revealing them as the antagonistic corporation they are to the public. But, the Insider's just one man, and he's going to need help now more than ever. So that's where we come in, and this new objective we're tasked with.
The Insider has just issued a letter to all of his followers, detailing the current scenario he finds himself in (you can read it by clicking here). Along with this letter, he's also posted a mask (yes, a mask) for all us Inserted Evil participants to don. He puts it perfectly like this: It's quite easy for Umbrella to take him down, since, you know, he's just one guy. But it'll be much harder for them to take down the huge following the Insider's been able to amass since Inserted Evil commenced.
You can find the mask by clicking here. Print out the image, cut the mask out and take a picture of yourself wearing it, ideally in public places and with a group of people doing the same. Then send it along (as a .jpg file) to blood65been@photos.flickr.com. Be sure to include the Insider's own email, insertedevil@gmail.com, as well. So, what are you waiting for? Go on out there and proudly wear these masks!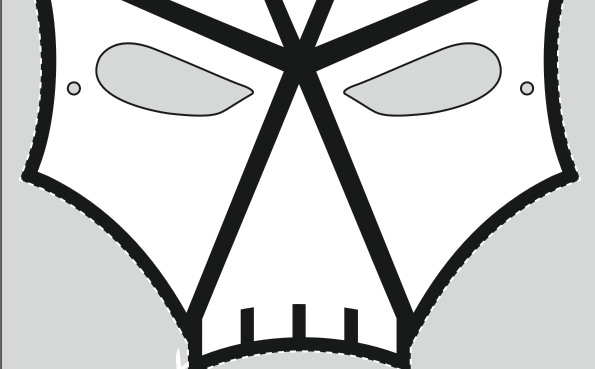 [Source]