How many copies of Resident Evil: Operation Raccoon City is Capcom expecting to sell?
Let's get all the financial statistics out of the way first (so if you're not into that sort of thing, skip to the next paragraph): Capcom has released their earnings for the first half of the fiscal year ending March 31, 2012. Net sales keeps decreasing on a yearly basis, with 40.7 billion yen ($522 million) recorded for 2010 and 2011 bringing 29.3 billion yen ($375.1 million) in net sales. The company's net income also took a hit, with it being down 878 million yen ($11.3 million). So, why is this happening? Capcom feels that they're experiencing this decline because "no major titles were launched in Consumer Online Games business."
But now let's go on to Resident Evil! Resident Evil: The Mercenaries 3D sold 400,000 worldwide, which is decent considering the 3DS wasn't exactly doing too hot at the time of the game's launch. But now Capcom's looking ahead to next year, and they've set forth their desirable target for Resident Evil: Operation Raccoon City sales. The company's aiming to sell 2 million copies of the game, a goal I strongly feel will be met since you know, it's Resident Evil and it's a multiplatform release.
If you want to learn more about Capcom's current financial standing then be sure to head on over to the source link below.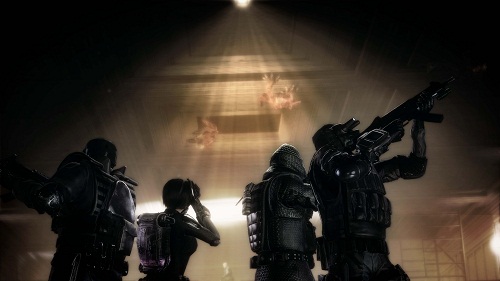 [Source]