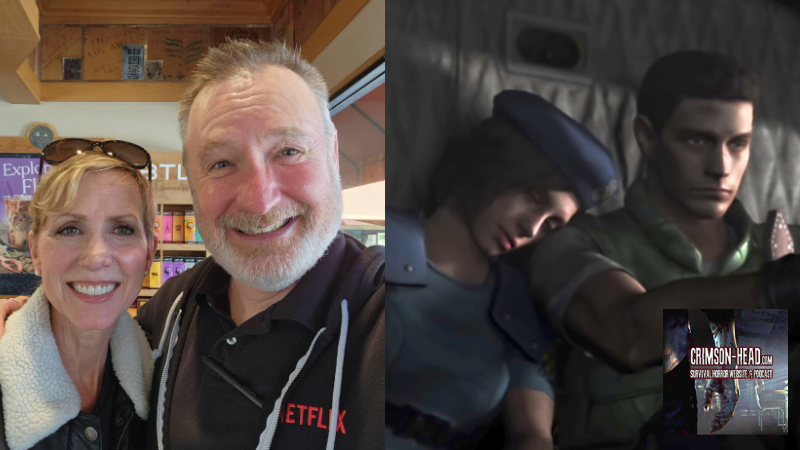 Here's a special treat for all you old-school survival horror junkies out there. Actors Joe Whyte and Heidi Anderson-Swan, who voiced Chris Redfield and Jill Valentine in 2002 RE Remake, will be joining the podcast @Crimson_Head's charity stream for @AbleGamers.
You can check out the full Tweet below.
Me & Heidi Anderson-Swan! #JillValentine Heidi signed the box we're auctioning for @Crimson_Head's charity stream for @AbleGamers
APRIL 22 2pm PT/5pm ET/10pm BST with other actors from #ResidentEvil #REBHFun
The main cast in one mansion at the same time! https://t.co/eSLSu5jUYe pic.twitter.com/h0LZEIx91m

— Joe Whyte (@JoeWhyteActor) April 7, 2023
The AbleGamers Foundation is an American nonprofit organization dedicated to improving accessibility in the video game space, enabling more people with disabilities to be able to play video games.
The charity stream will be auctioning off a signed box of the Resident Evil: Biohazard 25th Anniversary Scotch Whisky.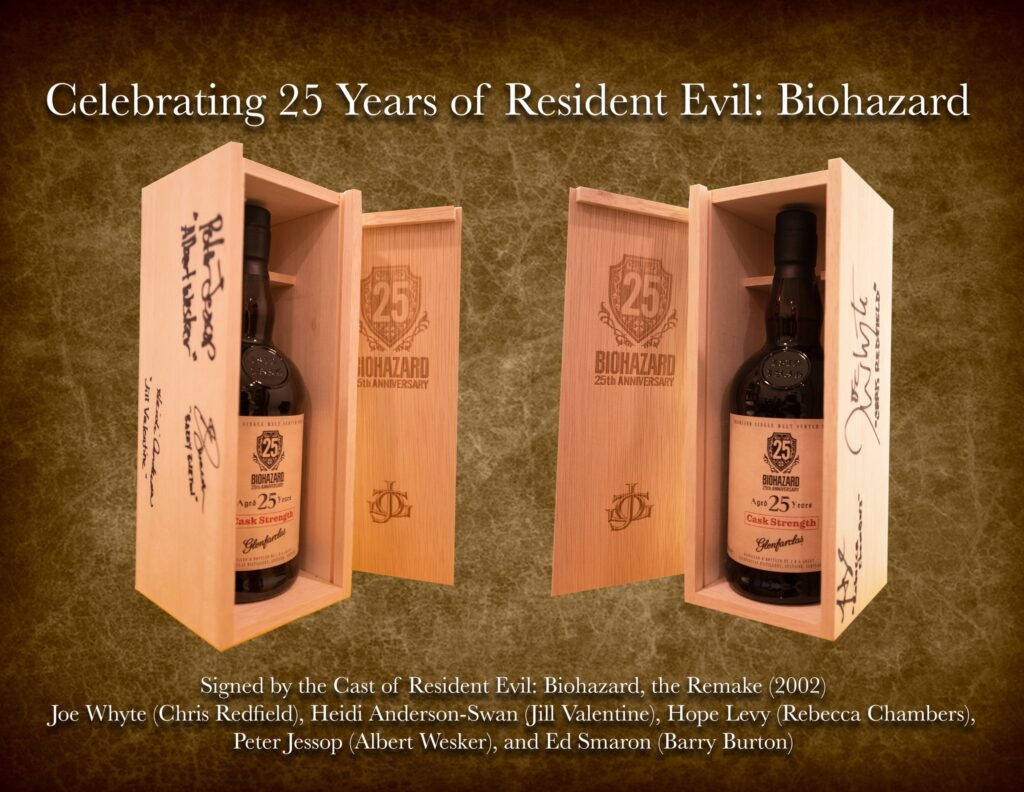 Hosted by Joe Whyte, Crimson-Head is a Resident Evil Survival Horror podcast that discusses all things horror-related with video game developers and actors. You can view a list of all their past episodes here.
According to Joe's Twitter account:
I have been a fan of Resident Evil since I became the actor for Chris Redfield in Resident Evil Remake. I've stayed with the series ever since & I'm passionate about survival horror. I'm also a member of @CRIMSON_HEAD team!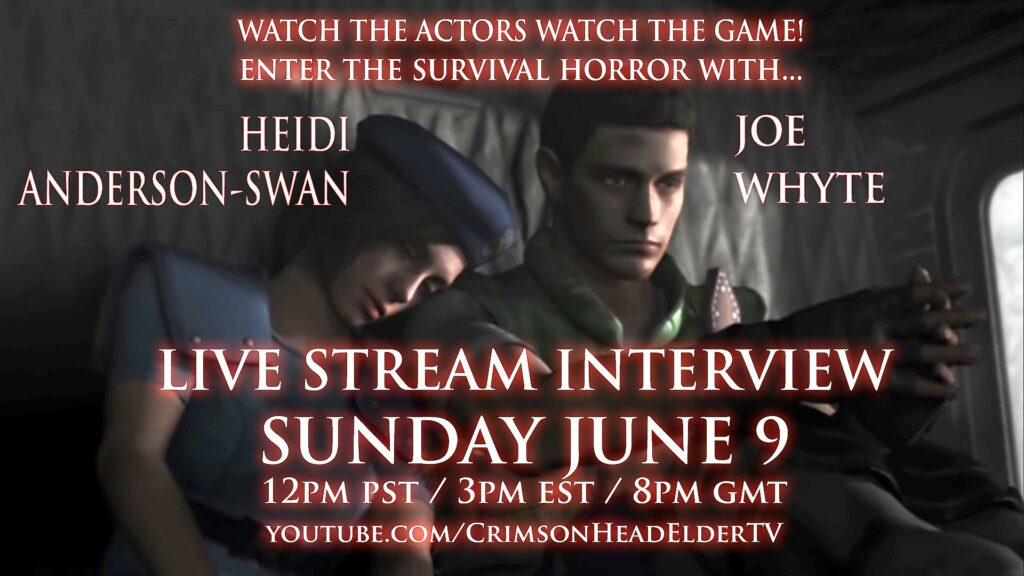 The main cast of the RE Remake (2002) will be in one mansion at the same time over on Crimson-Head's Twitch channel on April 22nd,  2 PM PT/5 PM ET/10 PM BST.
The HD version of the Resident Evil Remake is currently available on Switch, PS4, Xbox One, and PC via Steam. You can also pick up the Resident Evil Origins Collection which contains the game card for Resident Evil 0 HD Remaster and a download code for Resident Evil HD Remaster.
Downloadable Editions of the game can be purchased via the Nintendo eShop, PSN, the Microsoft Store, and Steam respectively.