Chris' alternate costume in Resident Evil Revelations is fierce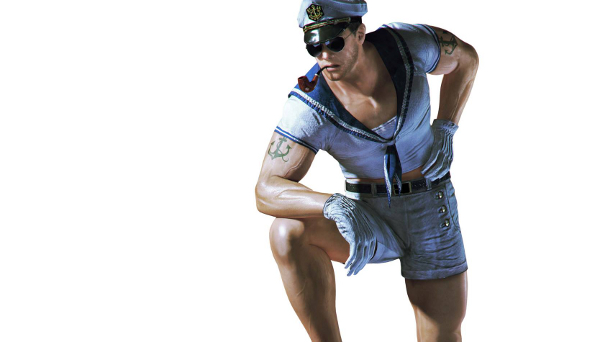 Resident Evil Revelations looks like it's finally bringing the sexualy seductive alternative costumes to the men of the series. Sure, Resident Evil 5 had the S&M-ish bondage gear for Chris, but Resident Evil 6 seemed to favor just the ladies in the objectification department. Remember that really creepy Sherry costume based on her clothing when she was 12 years old? Yeah … that wasn't weird.
Capcom-Unity has revealed the alternative costumes for Chris Redfield, Jill Valentine, and Keith. Let's ignore Jill right now, we all know Jorge gives her enough attention. Let's focus on Sailor Chris and his little booty shorts. He's got calves you could eat syrup off of. Damn.
These new unlockable costumes can be obtained by playing through the campaign and Raid Mode.
[Source]