There's one thing many Resident Evil fans have been wondering about in terms of the soon-to-launch Resident Evil: The Mercenaries 3D, and that's the extremely absurd lack of Leon S. Kennedy. So, in a game that already boasts 8 fan-favorite characters ranging from Chris to Wesker, why has Capcom opted to decline Leon entry to the upcoming 3DS exclusive's all-star cast?
The series producer, Masachika Kawata, has finally given Leon fans the explanation they've been demanding since Mercs 3D's reveal, though it may not be the answer they were hoping for. "He's all tied up for Resident Evil: Operation Raccoon City," states Kawata, which is surely going to cause an uproar among Leon fans who are already upset at the treatment he's getting in Slant Six's upcoming squad-based shooter.
But wait! Could Capcom be saving Leon for post-launch DLC? As a response to that, and to the very notion of DLC, Kawata states: "At the moment no, we haven't got any plan," Kawata states about DLC support. He then goes on to at least drop some seeds of hope in fans with the following statement: "If the users want that we will endeavour to make it happen. We're always monitoring the comments and feedback from users."
What do you think about this? How do you feel about Leon missing out on the franchise's 3DS debut?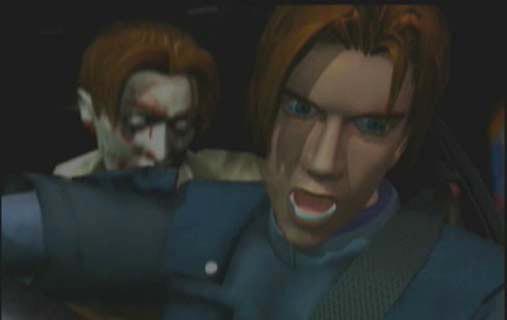 [Source]