Big Resident Evil 6 announcement set for July 5th, according to Famitsu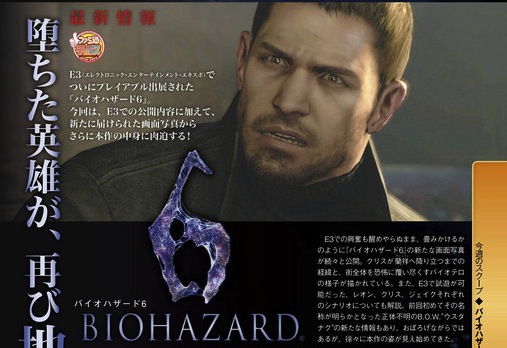 Capcom has a big Resident Evil 6 announcement to make on July 5th, according to the latest issue of Famitsu. No other information was given but it could end up being a reveal of the game's highly speculated fourth scenario.
Earlier in the week, we posted a video interview from E3 Insider where Capcom's VP Christian Svennson stated that Resident Evil 6 would have four campaigns. After contacting Capcom about it, I was told that Christian was actually referring to the game's Mercenaries mode as a "fourth campaign." Hmm…
I still think we're going to get a fourth campaign starring the lovely Ms. Wong (the real one!), and it may end up being officially revealed on July 5th. We'll have to wait and see!
[Source]