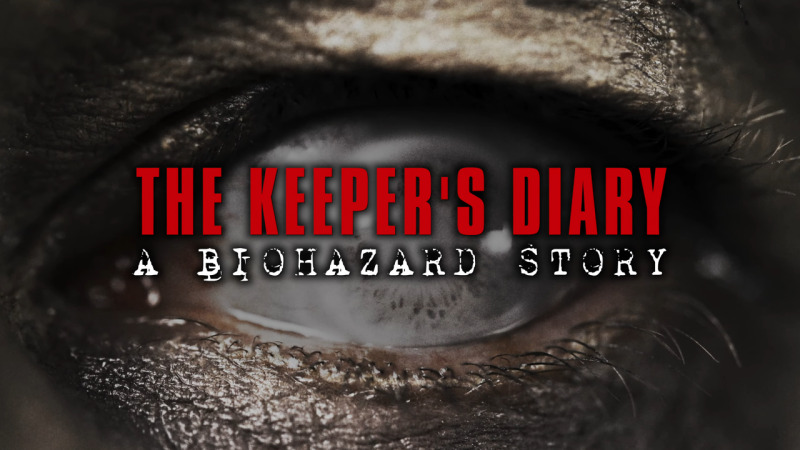 The Keeper's Diary: A Biohazard Story, a Resident Evil fan film adapting the famous log from both the original 1996 release and its 2002 remake, has begun its crowdfunding campaign on Indiegogo. The short film stars Charlie Kraslavsky, the actor who originally portrayed Chris Redfield in RE1's live-action scenes. Here, he plays the unfortunate Umbrella employee tasked with caring for the t-Virus-infected mutants at the Spencer Mansion.
The campaign will run until early September and is seeking $40,000 in funding. There are various tiers with a range of backer awards, from a special thanks in the credits to character posters to a one-on-one video call with Kravslasky himself. At the time of writing, 21% of the intended budget has been raised so far.
The funds will be split between location/set design, wardrobe/props, cast/transportation, catering/lodging, and post-production expenses. The crew involved with the project includes director Andrew Saullo, perhaps best known for organising last year's Resident Evil cast reunion, producer Andy Cox of Biohazard Declassified, D.O.P. Luke De La Nougerede and A.P. J.J. Trulock, whose YouTube channel Residence of Evil will host the final film.
Perhaps most informatively, the page also links to last year's teaser, which was filmed as an effective proof-of-concept, as well as a full-length animatic for the entire film. This should hopefully give prospective backers an idea of the finished product's length and content.
Another exciting detail for fans is that Ward E. Sexton, the voice behind the iconic "Resident Evil" title growl, will be performing that same duty for this short film. With this, Kraslavsky's return, and the overall reverence the team seem to have for the material, The Keeper's Diary is shaping up to be a Resi fan's dream. If successfully funded, the movie aims to go into production in October, and release between Q4 2023 and Q1 2024.