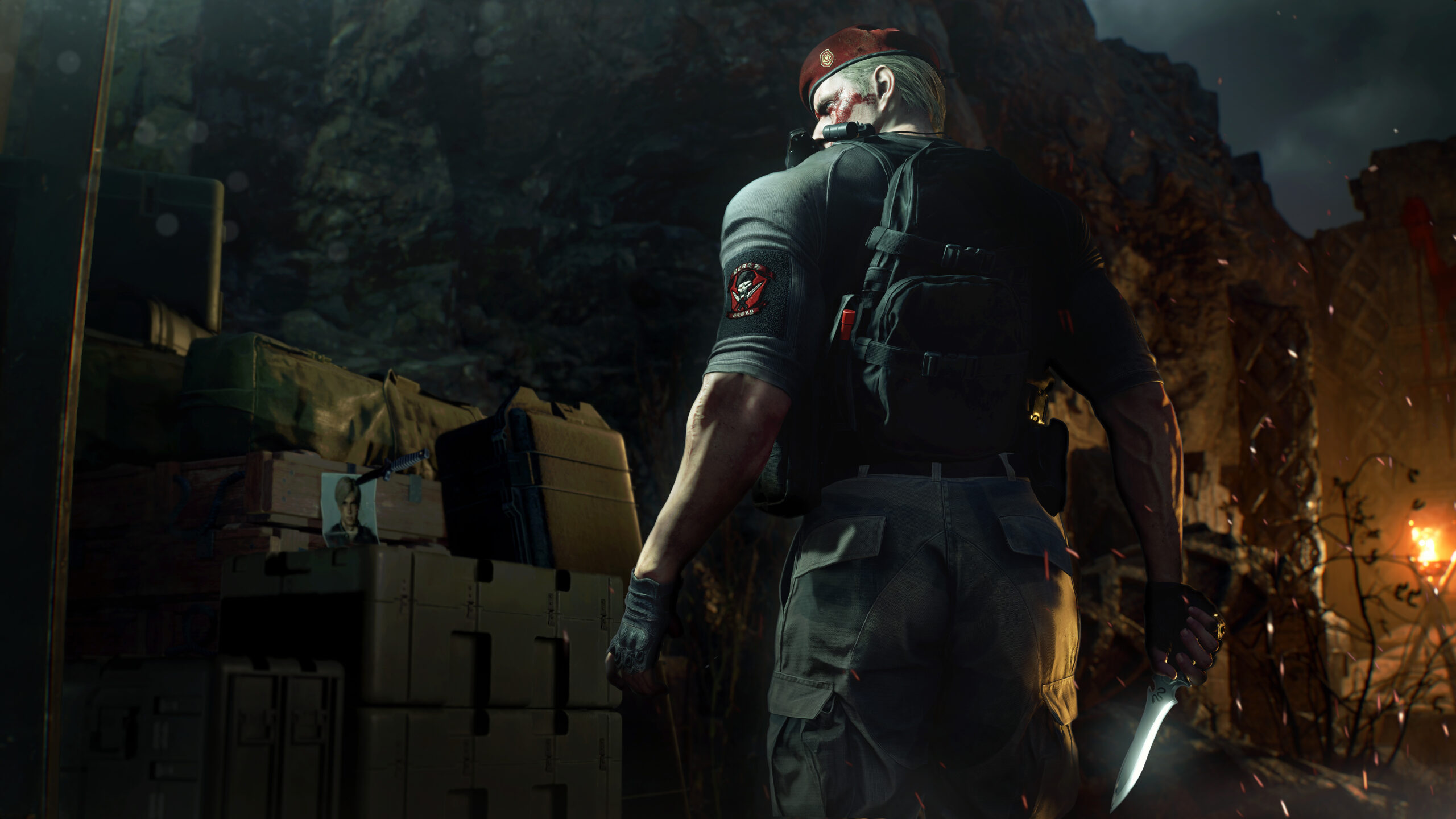 As we enter the final month before Resident Evil 4 Remake releases, fans have been eager to see beyond just the village area (which all marketing has been focused on thus far). Well, your wish is Capcom's command as today's State of Play stream dropped a third trailer on us and it is PACKED. Check it out:
This trailer is so god damn packed, it's hard to know where to even begin. Between returning environments such as the infamous Water Room, the twin El Gigante fight, our first look at Krauser, the Bella Sisters, and Novistadors… and also finally confirmation that Mercenaries is indeed returning, my mind is extremely overwhelmed. This trailer is absolutely PACKED with things to talk about, and that's without even getting into things like the trailer confirming a "special demo" at the end. From the press release:
During their harrowing escape from a small European village in thrall to Las Plagas, Leon and his ward Ashley Graham must navigate multiple environments controlled by the cult of Los Iluminados. Across a sprawling castle, dilapidated mines, and more, they encounter even more infected villagers, deranged cultists, and insidious enemies empowered by the Las Plagas parasite. Leon and Ashley must navigate these foes while also deciphering the arcane designs of the hidden mechanisms, esoteric puzzles, and tantalizing secrets. The duo's path to safety also intersects with the calculating special forces operative Major Jack Krauser.

The trailer also announced some exciting experiences for fans eagerly anticipating the full release of Resident Evil 4, and those who want even more to do after completing the main campaign. To help hold fans over until March 24, the Resident Evil 4 demo has been announced. Special agents looking to tackle even more challenges in Resident Evil 4 will be excited to hear the prolific "The Mercenaries" challenge mode is also returning as free post-launch DLC. More information about the release timing of the demo and "The Mercenaries" DLC will be shared at a later date.
Hype is no word for it, I'm losing my friggin' mind over here. There's honestly way too much to talk about here, so head over to my Twitter for a thread picking this trailer (and the included screenshots) apart piece by piece.
Update: Unfortunately, Capcom has announced that The Mercenaries will be post-release free DLC, rather than bundled with the game at launch. An odd choice, but perhaps it's taking cues from how Resident Evil 2 Remake's Ghost Survivors DLC extended the lifespan of that game's sales for a few weeks after launch. Hopefully the delay means it'll be the series's most robust Mercenaries mode to date at the very least!