Remothered: Broken Porcelain details its characters

After a quick reveal and title drop at Gamescom, the second Remothered game, Broken Porcelain has opened up a little more of what it has in store with its principle characters. Making up the cast includes details on the antagonist, the titular Porcelain, alongside Rosemary Reed, the protagonist, from the first game. You can check out the details below (as we've taken from Modus Games' press release).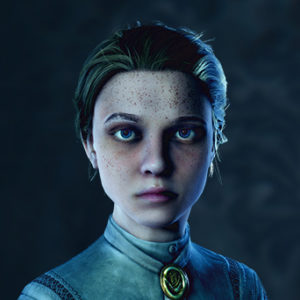 Jennifer "Jen"
An unruly yet reserved fifteen-year-old misfit, has been entrusted to the Ashmann Inn as its maid after being expelled from the Flemmington Girls' Institute. Upon her arrival, she discovers that the residents of the inn are connected by a dark presence – the beating heart of the hotel- that perceives her as a threat. All the while, Jen's past comes back to haunt her no matter what measures she takes to escape.

Rosemary Reed
Reed, a disturbed fugitive seeking answers, continues her search for the missing Celeste Felton. Her investigation will lead her to an old acquaintance, the creepy owner of the hotel who is now disfigured by a horrible "accident. Her determination to find the truth will push Reed to her limits and challenge everything she knows to be true.

Porcelain
Rumors describe Porcelain as a haunting figure said to stalk the Ashmann Inn, tormenting its inhabitants with his vicious looking cane and iconic whistle that reverberates throughout its halls. No one can confirm if he really exists, but Jen can't help shake the feeling that he's always near, watching from just around the corner.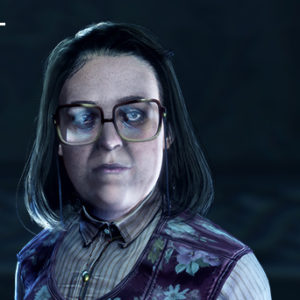 Andrea Massino
As the main housekeeper of the peculiar Ashmann Inn, Andrea runs a tight ship. She is deeply loyal to the owners of the inn and aware of many of their dark secrets. Despite being a devout servant of God, a series of unfortunate events in her past has led her to believe she has been condemned by her faith, and that someone inside the hotel may be plotting her demise.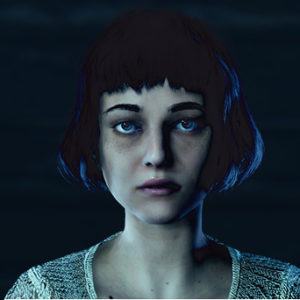 Lindsay "Linn"
Linn is a timid and insecure sixteen-year-old girl with a stutter who works at the Ashmann Inn as a maid. Despite her social deficiencies, the talented violinist quickly befriends Jen through their mutual passion for music. However, their budding friendship will be put to test as they navigate the dangers within their new home.
The game can be wishlisted on Steam and plans to also be released on Xbox One, PS4, and Switch next year at a budget price of $29.99.