Remaster Of The Original Indie Version of Corpse Party Hits PC Today!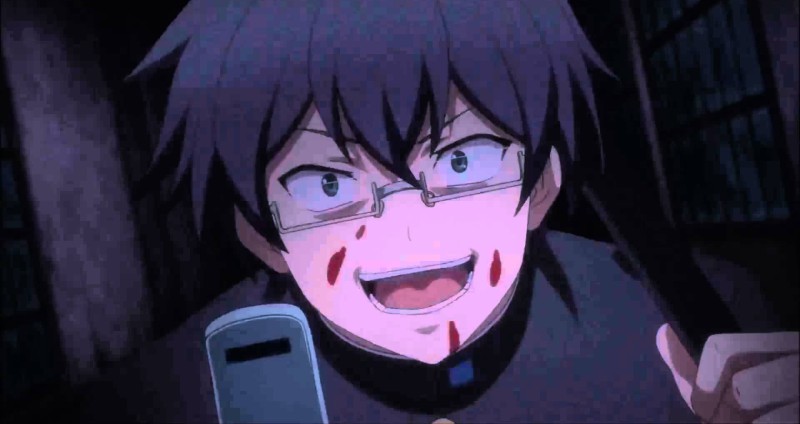 It's party time! Butter up your poopers, everyone!
The original indie, RPG Maker version of Corpse Party has been remastered for the modern age, and is coming to the West for the very first time today! While we've been enjoying the excellent remake, Corpse Party: Blood Covered– Repeated Fear on PSP, it's time to take a step back and give the original vision a shot. The X-Seed Games press release reads as follows:
XSEED Games, the independent-minded console publishing brand of Marvelous USA, Inc., today announced that the much-lauded cult classic horror adventure,Corpse Party, is now available worldwide for Windows PC on Steam, GOG.com, and the Humble Store by Humble Bundle with exclusive content and features. Originally developed as an independent title by Team GrisGris, and previously released by XSEED Games for the PSP, Corpse Party is a chilling visual novel-style experience that takes players on a terrifying journey where each step could be their last.

Localized directly from the original independent Windows PC version known as Corpse Party: BloodCovered, which has never been released outside of Japan, this Windows PC release of Corpse Party features all of the original Windows art and voice-acting, as well as a bevy of new features exclusive to this version. Among other inclusions, such as multiple endings and scenes that differ from the PSP and upcoming Nintendo 3DS releases, this version boasts four bonus chapters on top of the game's five main story chapters. One of these is a PC-exclusive retelling of the "Tooth" story from Corpse Party: Book of Shadows, recreated with added content in classic Corpse Party adventure style. Players seeking to complete every ending will find that this version also contains a speedy fast-forward function for seamless replayability.

Developed by Team GrisGris and published by XSEED Games, Corpse Party is now available on Steam, GOG.com, and the Humble Store by Humble Bundle for $14.99. The Windows PC version of Corpse Party is not rated by the ESRB.
I've already booted my copy up, and should have a review up for all of you before the end of the week! Corpse Party is one of my favorite horror IPs of the modern age, and I can't wait to sink my teeth into the original version.