Relive scenes from Alien film with Isolations' preorder DLC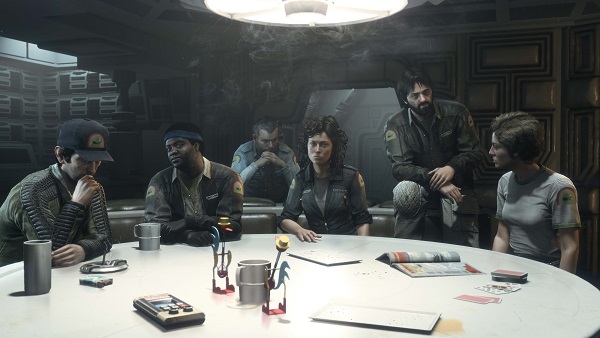 If you have ever wanted to be Sigourney Weaver, now's your chance. Sega has announced today that Alien: Isolation preorders will net buyers an upgrade to the  "Nostorom Edition", with content that brings back the cast and characters from the original film. The "Crew Expendable" DLC sees the reprisal of roles by Sigourney Weaver (Ellen Ripley), Tom Skerritt (Dallas), Veronica Cartwright (Lambert), Harry Dean Stanton (Brett), Yaphet Kotto (Parker) and Ian Holm (Ash, via his likeness and sound-alike).
The "Crew Expendable" DLC will let players relive a part the 1979 film as either Ripley, Dallas, or Parker. The mission takes place after Brett's death and tasks players to move through the ship in order to lure the alien to the airlock.
The second bit of preorder DLC, "Last Survivor",  is exclusive to Gamestop and continues the nostalgia trip by placing players into the shoes of Ripley as she works to activate the Nostromo's self-destruct sequence and escape for good.
As for as preorder DLC goes, the content here sounds pretty cool, but let's hope that it's accessible outside of preorders – especially the GameStop exclusive content.
If you want a look at the DLC, watch the IGN trailer below and take a gander at some screenshots, too.