Red Candle Shows Their Devotion In New Trailer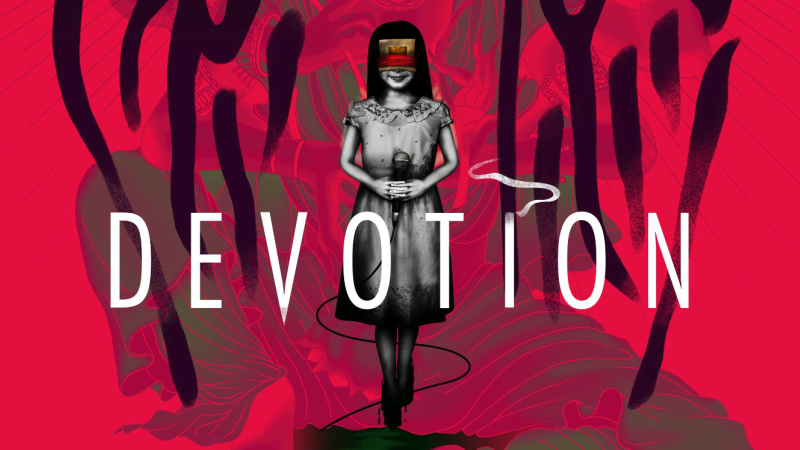 Red Candle is finally giving fans a peek inside their latest creation with a shiny new trailer for Devotion. Taking place in an abandoned apartment building in Taiwan in the 1980s, the setting for Devotion manages to feel fresh enough to be interesting, but familiar enough to draw in players who enjoyed Detention. That game covered the extremely dark period of Taiwanese history that saw a radical new government entice citizens to turn each other in for even imagined slights, resulting in the mass murder of Taiwanese people under the guise of the greater good. The topic was expertly handled by Red Candle, a Taiwanese indie studio that felt compelled to remind the world of the lessons learned under the rule of the KMT. Never overt enough to come across as playing an educational game, the story unfolded in a way that immersed players in the lonely world of its main character, set on an unalterable course for self-destruction.
At the end of my review of Detention, I said that I'd readily play any further games Red Candle developed. That they are now working on another psychological horror seems too good a treat to be true. From the sound of things, the feel of Devotion will be very similar to Detention. Players must explore an abandoned building while avoiding monsters and solving puzzles. The game centers around one apartment in particular, which housed a traditional, religiously devout three-person family. The circumstances of their departure are hidden among the possessions within, waiting to be discovered.
While they are an indie team, the developers at Red Candle are excellent at building tension and creating a real sense of dread in their settings. They're doing that in 3D this time around. Judging by the trailer, they're also doing it to a soundtrack of saccharine-sweet bouncy game shows and Taiwanese alt-rock. The latter I can totally get behind, but the former is every bit as grating and obviously over-acted as I am sure it is meant to be. The juxtaposition of candy-coated forced merriment against the mellow end of punk rock as a neglected apartment comes into view is intriguing. There is a shimmer of something amiss here, leaving me excited to see more. When that may happen is under wraps for now, but we will be sure to post when they announce the release date and platforms.