RE2 Remake: Best Buy Offering Steelbook With Purchase
Ohmmf that's tempting. Like a lot of collectors, one of the few things that keep me tied to physical media is cool packaging. I'll often go out of my way to spend a little extra if it means the box is a little cooler or would look better on my shelf. So is the case with RE2 Remake, which Best Buy has revealed will come with a free Steelbook with the purchase of any edition.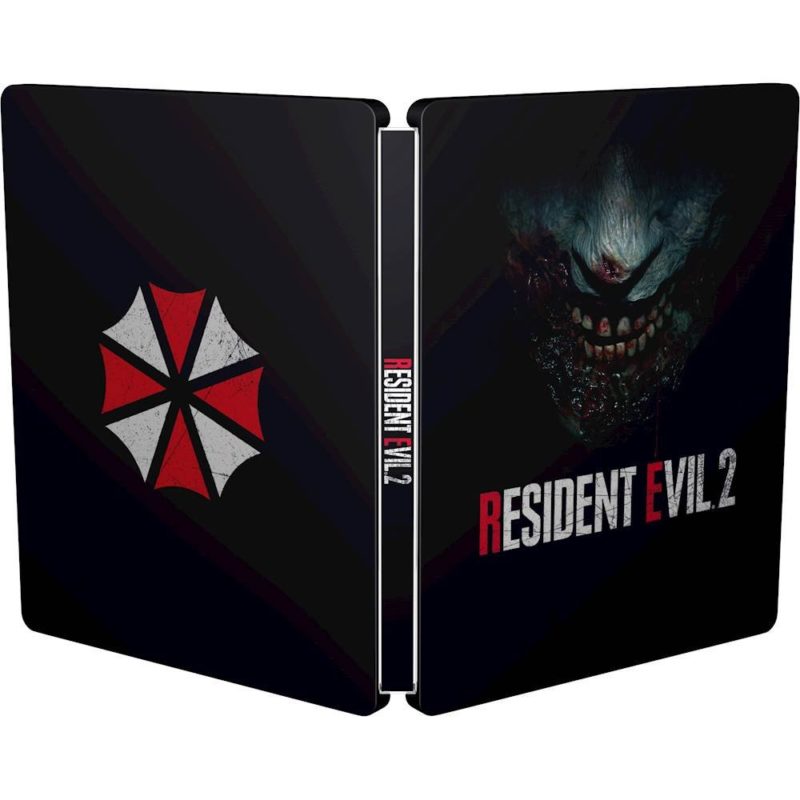 The case features the grisly half-faced zombie from the E3 trailer for RE2 Remake (you've probably seen this art multiple places before), the Umbrella logo on the back (which feels so, so nice to see again honestly) and the burning Raccoon City in twilight on the interior. It's pretty rad looking, honestly — and for us outside of the UK it's the same as the Steelbook offered in their collector's edition.
RE2 Remake, of course, launches on the 25th (SIXTEEN DAYS!!!) so there's still plenty of time to preorder the standard and deluxe editions, locking in that Steelbook (it isn't a preorder bonus, but it is while supplies last). You also get Chris and Jill's Samurai Edge pistols for preordering. while unconfirmed what makes them special besides the looks, in lore they're more powerful 15 round custom M92Fs. We're so close I can almost taste it, friends!