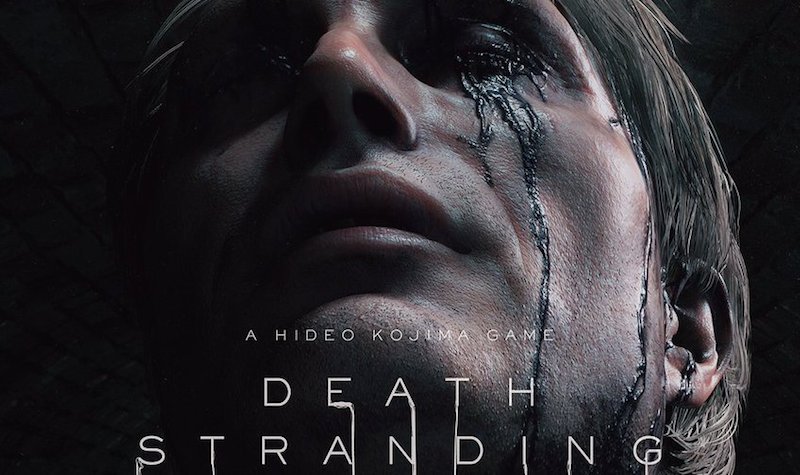 At one of the most anticipated PSX panels this year, we managed to get a bit more clarification about Hideo Kojima's upcoming game Death Stranding. Here's everything you need to know.
The panel opened with the same trailer we saw at The Game Awards, but featured a new song by Icelandic band Low Roar called "Easy Way Out." Kojima said to "pay attention to the lyrics while watching" because they'll explain the images in the trailer. He also mentioned that when played back-to-back with the E3 trailer, also featuring Low Roar, some more of the game's mysterious story unfolds (but, of course, don't expect many answers!). Kojima showcased a limited edition vinyl soundtrack from Mondo Records with both Low Roar songs, which you can preorder now for $15.00.
We sadly didn't see Guillermo del Toro, Norman Reedus, or Mads Mikkelsen, but Kojima discussed his friendship and partnership with del Doro in more detail. Kojima wanted del Toro to actually be in the game rather than just co-write or produce it, because he didn't want to risk clashing with his friend creatively and wanted del Toro to be able to focus on his other projects as well. Del Toro's 3D model is being used for his character, as we saw in the trailer, but his motion capture performance and voice acting will be done by someone else. Norman and Mads will do all of their performance and voice acting in addition to lending their 3D models to their characters.
The biggest chunk of the panel revolved around the announcement that Decima, the logo seen at the end of the new trailer, is indeed the game's engine. Kojima is collaborating with Guerrilla Games, who developed Decima and are also using it for their upcoming game Horizon Zero Dawn. PS4 Systems Architect Mark Cerny and Guerrilla Games director Herman Hulst were both on hand for most of the panel to discuss the details of the engine, which Hulst said is more than just a rendering engine. It includes an entire "world creation tool suite" which is ideal for open worlds, alluding to Kojima's previous statements about Death Stranding being a unique kind of open world experience.
At one point, Cerny mentioned that Kojima had to leave Fox Engine because of his "former employer," which was met with a chorus of boos. This was followed by some discussion about the importance of the partnership with Guerrilla. Kojima said they're trying to make as many connections as they can through the development of Death Stranding, "so in that regard, this project is extremely important for us." Hulst also said he'll have developers working within a small satellite studio for Kojima Productions in Amsterdam.
Although Kojima has been his cryptic self about Death Stranding up to this point, we now know it's deep in development as more information creeps in. We'll keep covering Death Stranding as long as we can!