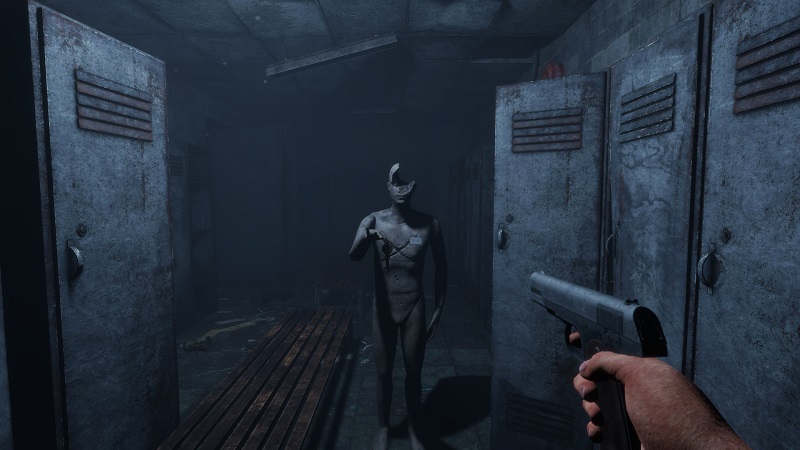 Independent developer We Create Stuff announced their new psychological horror game In Sound Mind today at the PC Gaming Show. It looks like a horror game alright.
Dark streets, hanging meat, mannequins, static-filled TVs — In Sound Mind's announcement trailer doesn't show enough originality to impress seasoned horror fans, but maybe its demo will — which is is available right now on Steam.
According to the developer, In Sound Mind will subject players to the "unsettling corridors of your head." The game's Steam page explains that it will feature multiple stories with their own mix of gameplay elements (puzzles, mechanics, weapons, and boss fights) and a heavy emphasis on psychological-based horrors. In Sound Mind also features a soundtrack by The Living Tombstone.
As you awake in the corridors of an inexplicable building, you find the environment takes on a life of its own and leads you to discover a series of victims, all exposed to the same experimental chemical. In your search for answers, bizarre visions emerge and introduce a host of imposing horrors…and a cat named Tonia.

From the creators of the cult classic Nightmare House 2 comes In Sound Mind, a witty first-person psychological horror with frenetic puzzles and unique boss fights. Traverse a series of unsettling memories as you journey within the inner workings of the one place you can't seem to escape—your own mind.
In Sound Mind officially launches on Windows PC in 2021.
[Source]