Our January Movie Commentary is for As Above, So Below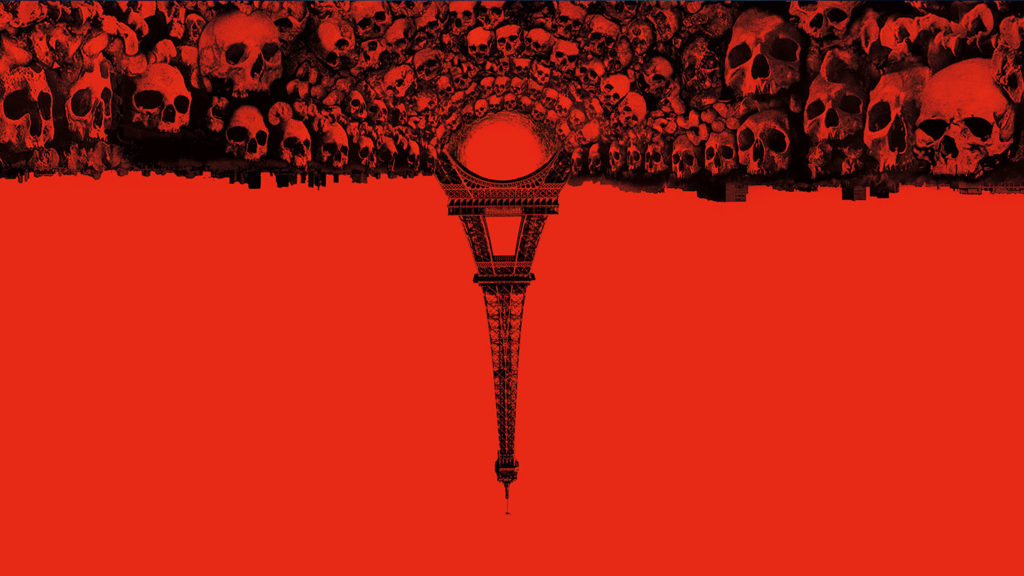 It's time for another of our rowdy, fun movie commentaries! Pop some corn, boot up your favorite Netflix machine, and turn on the soothing sounds of your favorite writers talking over the movie. This month, we are watching As Above, So Below. A group of tourists teams up with a ragtag band of scofflaw locals to search for the Philosopher's Stone in uncharted ancient catacombs below Paris. What could possibly go wrong?
As Above, So Below is filmed in the found-footage style, so pop some Dramamine if you must. The spoken language in this film is English, with subtitles available in English with or without audio descriptions.
To secure a download for our As Above, So Belowcommentary (and all past and future commentaries), support our site and staff on Patreon for just a dollar or more a month! Not only will your contribution support our goals of improving our site and the content we produce, but you'll also get exclusives like our monthly commentary series, invitations to our staff hangouts, ad-free access to the site, and more!
Keep an eye on our Patreon page for an MP3 download link soon!
Our full list of goodies for Patrons include:
Ad-Free browsing!
Exclusive monthly horror film commentaries – from classics to the latest releases!
Exclusive Discord Role!
Advanced access to episodes of the Rely on Horror Show on Youtube!
Access to the Patreon comments page
Automatic entry into eligible site contests (requires valid email)
A Thank You on the site
Inclusion in our weekly newsletter!