Original Leon Voice Performer Paul Haddad Passes Away at 56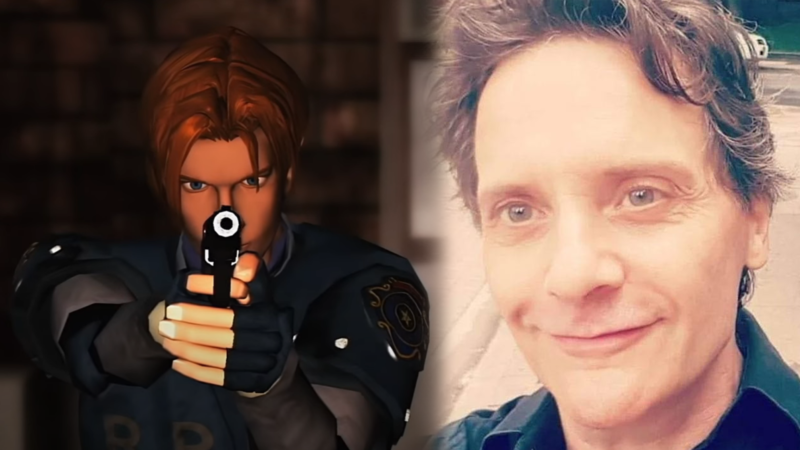 Deeply tragic news this morning, friends. Paul Haddad, the voice behind the original 1998 portrayal of Resident Evil's Leon S. Kennedy, has passed away at 56 after a years-long battle with stage 3 throat cancer. Haddad had recently written at length about his struggles with OCD for nearly all of his life on Facebook, detailing his health crisis after opting into an experimental surgery to stem the disorder went awry. His post reveals an incredibly heartbreaking story, as he struggled with finances and his OCD returning to a crippling degree after his surgery required the removal of the DBS device used to treat it. You can read the whole thing here, although I personally had an extremely tough time making it through the entire thing.
Paul Haddad's legacy of work interweaves through a surprising amount of millennial childhood, staring in animated shows such as X-Men (joining fellow RE alumni Alyson Court and Catherine Disher) and the Super Mario Bros. animated series (joining RE3's Tony Rosato). His voice career sadly stops around 2009 due to his illness and difficulties in his personal life, however he did get one last role thanks to Invader Studios' Daymare: 1998, where he played the enigmatic Cleaner.
His most beloved performance will, of course, always be Leon S. Kennedy — the rookie cop with the worst first day on the job imaginable. The lead male hero following Resident Evil's Chris (played by Scott McCulloch), Haddad had to deliver a memorable and powerful character, thanks to RE2's more cinematic and emotionally charged story. Despite the general mockery of 90s video game voices, RE2 rises above most with a suite of talented performers (several of whom reprised their roles in future games). Paul Haddad has personally always been one of my favorites — heroic and brave, while also managing to be emotionally strained and sympathetic. One of my favorite moments with Leon as a character comes from Haddad's delivery during the Leon A scenario death of Ada Wong — "You just have to help me out here!" has always stuck with me in particular.
Paul Haddad is a massive piece of our history as fans of the Resident Evil franchise, and he will be deeply missed. I can't quite articulate the impact his passing has made on me as a fan, and I send my thoughts and condolences to his family. If you're like me and are in the mood to revisit his work, Resident Evil 2 (1998) is still available on the PSN Store (for PlayStation 3, PSP, and PS Vita) and the entirety of X-Men (where he appeared in 17 episodes between 1992 and 1996) is available on Disney +. Pour one out for our fallen officer, our original Leon Kennedy. RIP, Paul — you will be sorely missed.