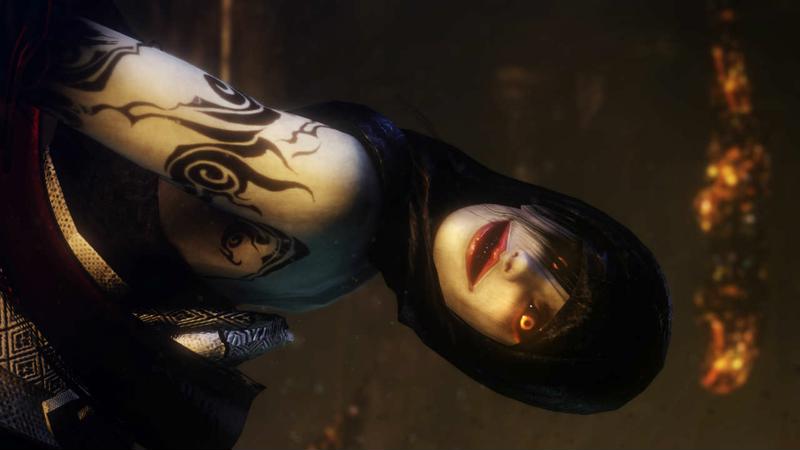 Koei Tecmo has announced that dark fantasy action RPG Nioh will be released on PC via Steam on November 7. Titled Nioh: Complete Edition, it includes all three expansions: Dragon of the North, Defiant Honour, and Bloodshed's End. That should be enough to keep you busy all winter.
One of the most notable aspects of this edition is that it only has two graphics settings: Action Mode at a "stable 60fps" and Movie Mode supporting a cinematic 4K resolution. With no other adjustments mentioned, it may be a minimal port, but it's still a port either way. This is just the latest in a recent trend of Japanese developers embracing the PC market.
Nioh's Director Fumihiko Yasuda said, "Team Ninja is well aware of the fact that many gamers have been passionately asking for a PC version of Nioh. I am thrilled to announce that this massocore game will finally be available for our die-hard PC fans in Nioh: Complete Edition! I hope you all enjoy the unforgettable drama and deeply challenging Yokai battles this action-packed experience has to offer."
Team Ninja has included a new item apropos of this Steam version of the game: the Dharmachakra Kabuto helmet, which looks like a samurai helmet with a big red Valve attached and dispensing steam.
Nioh is a critically acclaimed action RPG with Souls-like combat. You play as an Irish swordsman traversing a dark version of Japan where demons ravage an already war-torn land. The Steam page is now live, so you can check out the specs and wishlist it to your heart's desire.
With this release and the Souls franchise doing well on PC, I hope Sony will eventually give us a Bloodborne port! I'll keep dreamin'.