Night Trap Draws Blood in Launch Trailer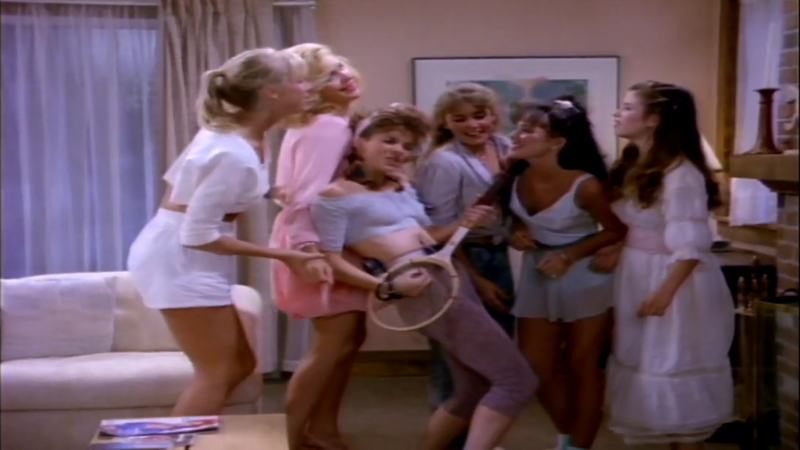 To celebrate the release of Night Trap: 25th Anniversary Edition, developer and publisher, Screaming Villains, have released a trailer that includes all of the extra content within the re-release.
The trailer shows off the remastered footage and deleted scenes that have been added into the re-release, which are an obvious massive improvement over the Sega CD version. Also shown off is the revamped surveillance interface, which caters the game to modern controllers or a mouse and keyboard. But, if you want to kick it old-school, you can apply classic skins and relive the glory days of the 90's.
If you want to flex your Night Trap muscles, the re-release includes a survival mode. The new mode removes the plot of the game and instead, focuses on putting the player through increasingly difficult rounds. Survival Mode will also include online leader boards.
Probably the biggest inclusion in the re-release is the previously unreleased Scene of the Crime. This short game was developed for Hasbro and was a proof-of-concept for what would eventually become Night Trap. The game puts players in control of a surveillance system inside a house. The goal of the game is to follow a group of characters and try to uncover who stole a large sum of money. As an added bonus, Night Trap: 25th Anniversary Edition also includes documentaries, interviews with the developers, concept art, and a theater mode. If you are a video game historian, or just want to learn about the development of a piece of video game history, these inclusions may quench your thirst.
Night Trap is an interactive movie video game originally developed by Digital Pictures and initially released on the Sega CD in 1992. Players controlled a special agent monitoring a house full of teenage girls. This does sound creepy without context, but the motives behind this voyeuristic endeavour were to protect the girls from Augers, a group of vampiric creatures who want to kidnap the girls in order to drink their blood. To protect the girls, players operated a surveillance system that provided a live-stream of the house and were able to switch between the multiple cameras at their leisure. Doing so allowed the player to listen in to conversations between the main characters which would flesh out the story. More importantly, the player would watch and listen for possible clues of the Augers whereabouts. Once the player noticed the girls were in potential trouble, the player could activate traps that would dispose of the Augers and protect the girls.
Night Trap: 25th Anniversary is available now on PlayStation 4 and PC.
[Source]