New Weeping Doll Trailer Released as Game Passes Steam Greenlight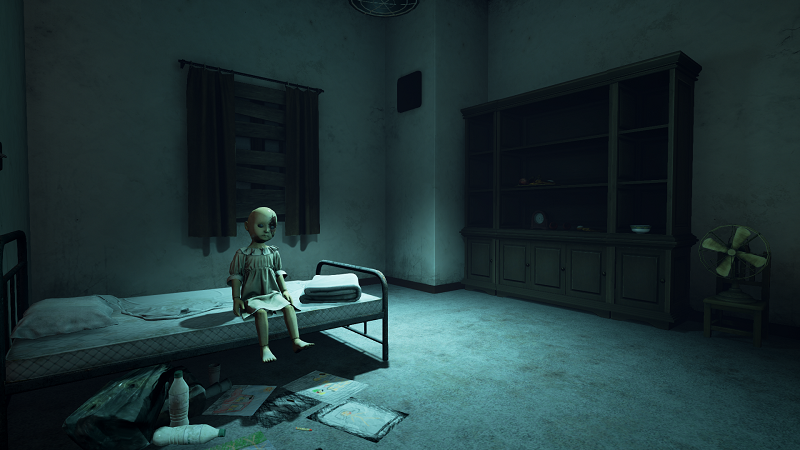 Weeping Doll, a psychological thriller with a heavy porcelain doll motif, has passed Steam Greenlight in a week's time. The VR horror game set in a spooky home filled with bald baby dolls has had a new trailer released to commemorate the Greenlight approval. It's filled with secrets. And echoes.
The game is said to be filled with hidden content, so players who explore every nook and cranny of the "painstakingly designed" home in which the game takes place will be rewarded with the game's sinister story. For those who play in VR, the developer TianShe Media claims to have solved motion sickness with their "Shadow Step" system which utilizes a controller.
If the studio name didn't tip you off, the TianShe Media is a Chinese indie developer and this is their debut title. Looking at Weeping Doll's aesthetic, the team seems to be aiming for a decidedly Western horror tone. As I've said in the past, when multiple cultural interpretations of horror combine, the results can be very interesting. Just look at Silent Hill – developed by a Japanese team emulating American horror. When horror sensibilities collide, unique terrors are abound!
Weeping Doll is releasing Q4 2016 for PC (Oculus, Vive) and PlayStation 4 (PSVR).