New RE7: Not A Hero Trailer Teases #NotMyChris Supporters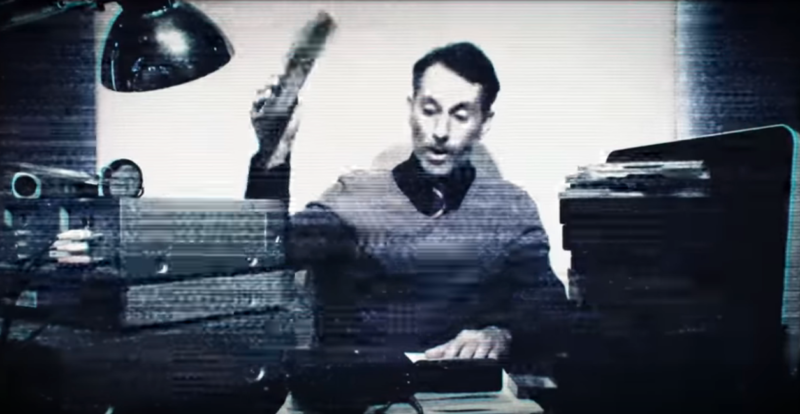 Ha, now that's funny.
Resident Evil 7 has a funny piece of trivia surrounding one of it's (arguably most famous) characters, Pete Walken. You know, the Weekend Sub turned Sewer Gators host that made up the majority of the spoken dialogue in the Derelict House Footage tape. The character's face model turns out to actually have been Peter Fabiano, who is a Senior Manager of the Global Research & Development department at Capcom, and has reappeared as Pete a number of times (for instance, to our delight, in the press-exclusive Get This To ___ tapes, one of which was mailed to us). In a new trailer for Resident Evil 7's upcoming free DLC Not A Hero, he reprises this role once more (although it breaks canon, as Pete sadly did not make it out of the Baker residence alive) to give his thoughts on ex-STARS, ex-BSAA commander Chris Redfield, who will be starring in the episode.
Heh. Considering that the video itself clearly doesn't fit into any timeline for the game, it's mostly likely Fabiano poking fun at Resident Evil fans (including myself) who were convinced for a time that Chris Redfield, as he appears in RE7, was, in fact, an imposter. Capcom has confirmed multiple times that this really is the actual Chris and that the differences in his appearance were largely due to unforeseen problems with combining the original digitally rendered Chris with the Photogrammetry scanned actors. But take the comment as you want, all will be revealed soon enough.
Not A Hero drops for all Resident Evil 7 players, for free, on December 12th, along with the final paid DLC End of Zoe, and the Gold Edition of the game that includes all content on disk (or at least in box).
[Source]