New Devil May Cry 5 Dante Gameplay Footage and Q&A with Matt Walker and Itsuno Hideaki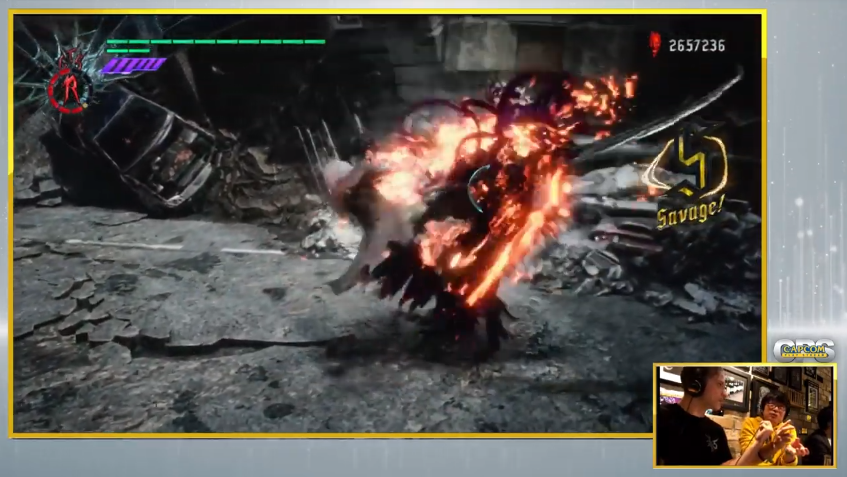 Devil May Cry's official Youtube Channel uploaded a video today showcasing some new Dante footage from their most recent Devil May Cry 5 gameplay stream.
Additionally, the video features developer commentary from both Matt Walker and Itsuno Hideaki (as hosted by Matt Edwards). Throughout this stream they discuss their personal weapon preferences in relation to Dante's load-out (a few of these weapons were shown off at DMC5's NYCC 2018 panel) and speak about the possibility of a public demo for the much anticipated Devil May Cry 5.
You can watch the footage and the ensuing Q&A segment below. The audio is a little muffled on Walker and Itsuno's end so please keep that in mind when watching the video.
Devil May Cry 5 will release for PlayStation 4, Xbox One, and PC on March 8, 2019. You can check out the game's last trailer, revealed at TGS 2018, right here.
Source: Devil May Cry Official Youtube