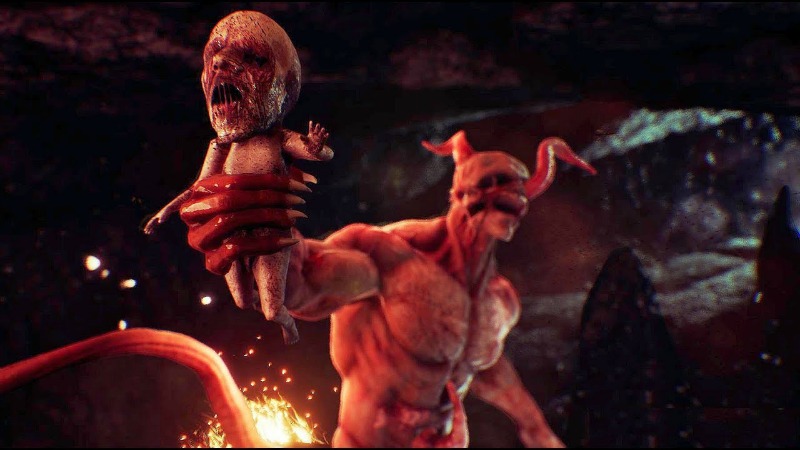 Developers Madmind Studio have published a new gameplay trailer for Agony, and it is a big one. Clocking in at a little over twelve minutes, the Floating Forest Gameplay trailer shows off plenty of the gore, nudity, and hellishly good art design that horror fans have come to expect from the upcoming title.
The trailer plays out entirely in first person, and shows off some stealth and light puzzle solving as the player navigates a foreboding forest. It's apparent that the section isn't quite complete, as there are a few typos when talking to various NPC's, but for the most part, it looks like Agony will hit its 2017 release window just fine.
Agony made a name for itself initially with its ambitious art design when it was first shown off, and this most recent trailer is sure to please fans of the game's direction. Flayed corpses litter the ground, sexy demons mock the player, and assorted abominations hunt you without mercy. It's a gratuitous, yet unique look at the underworld, and hopefully Madmind Studio can deliver on their promise of a "an unforgettable journey through Hell."
You can check out the full trailer down below. Agony will release on Xbox One, PS4, and PC sometime in 2017. For more info on Agony, you can read our gameplay impressions here.