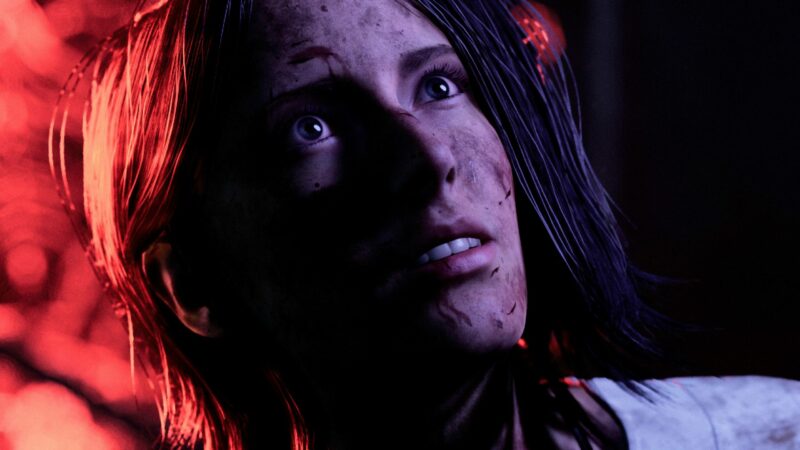 The Chant, the upcoming third-person cosmic horror action-adventure game developed by Vancouver-based indie developer Brass Token, will be launching on November 3rd for consoles and PC.
Developed by Brass Token and published by Prime Matter, The Chant is set on Glory Island at a remote spiritual retreat. After a mystic ritual goes wrong and awakens a psychedelic dimension of terror dubbed "The Gloom" which feeds off negative energy, the main character, Jess, must face her own fears to reverse the ritual.
To survive, players must craft, fight, and escape the sinister legacy of an older 1970s cult on the island and the spiritual and physical beings that have been unleashed.
Mike Skupa, Creative Director and CEO at Brass Token commented on all the good press they've received recently on the game from early previews, saying, "It's been inspiring to hear people's impressions after playing The Chant. Seeing fans of the horror genre reference inspirations from classic survival horror games to weird fiction and beyond, reminds us why we created this game in the first place. Our pre-orders are live!"
Get your hands on exclusive @thechantgame pre-order bonuses including a 1970s themed in-game VFX filter mode and an exclusive 1970s inspired spiritual retreat outfit: https://t.co/uum7ZhcV6o pic.twitter.com/ToEyaYMctU

— Brass Token (@brasstokengames) September 16, 2022
The Chant launches on November 3rd for PS5, Xbox Series X|S, and PC via Steam. Digital pre-orders are already live. Pre-order bonuses include a 1970s-themed in-game VFX filter mode and an exclusive 1970s-inspired spiritual retreat outfit. The publisher has confirmed that physical pre-orders of The Chant will come with the same pre-order bonuses as digital pre-orders.
Physical pre-orders are also available at local retailers such as GameStop and Best Buy. You can also follow the game on Twitter, Facebook, and Instagram.
Be sure to check out the latest Preview Accolades trailer for the game below.