More Dead Space 3 Co-op details emerge
You might be a little disappointed that Dead Space 3 has co-op.  Traditionally, the horror experience is best left a single-player affair.  But Dead Space 3 will feature co-op.  How does will Visceral ever make this work?
To assuage your fears, Steve Papoutis of Visceral Games revealed in an interview with IGN that, first and foremost, co-op is completely, 100% optional.
Should you choose to play the co-op campaign, the second player will take on the role of John Carver.  Carver is in the single player campaign, however he is not your partner AI should you not choose to play co-op.  If you choose the single player campaign, you will have no partner AI.
Yes, it will be just like the Dead Space we've all come to know and love.  Some might feel that this is the route that Resident Evil 5 should have taken with Sheva.  Use her if you need her, but get rid of her if you don't.

The co-op campaign has special missions, and John Carver's character comes to life a bit more.  This, Papoutsis said, will give players an extra incentive to go through the game again with a friend.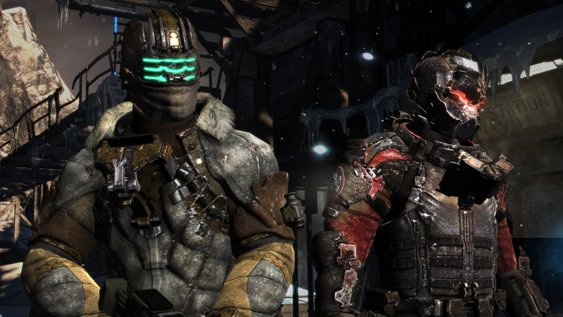 Papoutsis also stated that the company learned quite a bit from Dead Space 2's multiplayer mode.  He explained that the company pushed hard to pump out top-quality graphics while simultaneously featuring more than one character onscreen at a time.
Dead Space 3 will not only feature a new (ish) visual style, but will retain some of what made the series such an effective survival horror in the first place.  While it may contain human enemies and a more open planet-based location in some parts, it will also play host to extremely claustrophobic locations, zero-G sections…
And lots of necromorphs.
[Source]