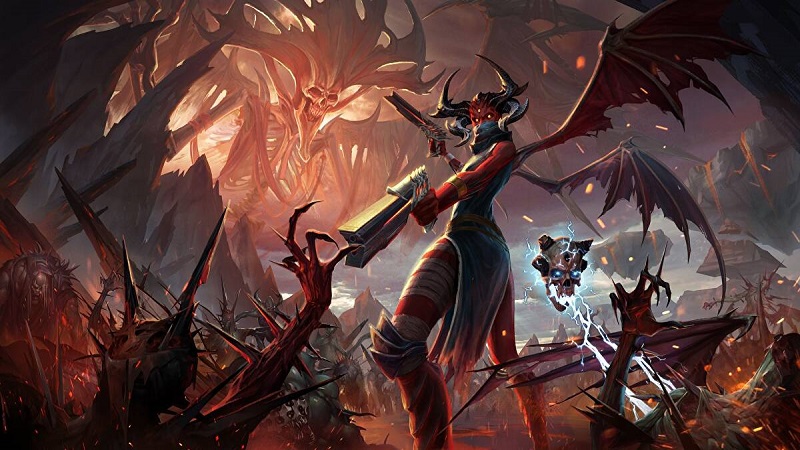 The realm of rhythm games is not something that many developers touch these days. Since the days of Parappa the Rapper and the behemoth that was Guitar Hero, music as a game mechanic seemed to have its moment in the sun. But Metal: Hellsinger is attempting to fuse the most rocking tracks around, with an FPS type of experience that can only be described as "very Doom."
A demo has just been released for it, which you can download on Steam. The game is described as a "rhythm FPS, brimming with diabolical enemies, powerful weapons, and metal music." It also features such awesome guest musicians, including Matt Heafy of Trivium, Alissa White-Gluz from Arch Enemy, and Serj Tankian from System of a Down.
All-in-all, it seems like a could be an interesting new type of rhythm game. Heavy metal has certainly found its place within gaming, such as the reboot of the aforementioned Doom, as well as in Brutal Legend, which was an obvious love letter to the genre. Whether it'll be something more, or just a fun gimmick, remains to be seen. In any case, the demo should fill us in on what's to be expected for the full release, which is due out sometime this year.
Check out the trailer for Metal: Hellsinger below.