Gamescom 2017: Meet the Resistance in New Wolfenstein II Trailer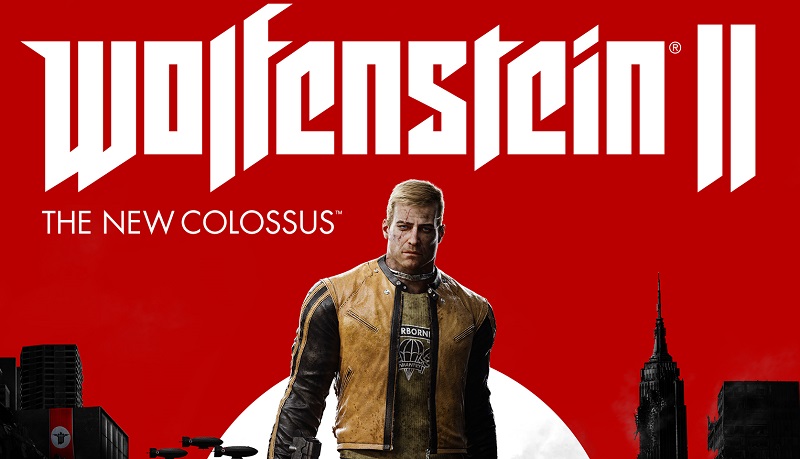 Everyone who is invested in a game series has one major question when a sequel is announced, and that is "Who is coming back?" Fans of Nazi-bashing series Wolfenstein can either rest easy or start complaining today, because now we know who will be returning for round two. If your biggest concern was that BJ's buddies in the German resistance group the Kreisau Circle live to fight another day, you're in luck. The majority of team will be returning, along with love interest Anya. Speaking of, Anya has some extra backup on board in the form of BJ's unborn twins. Players will have to choose whether Fergus or Wyatt join the rest of the Kreisau Circle, though, with each bringing a different signature weapon to the game.
Cute little liabilities aren't the only newcomers to the guerilla forces. In The New Colossus, BJ must rally new support and build his brigade as he travels around the United States, beat down after fourteen years of occupation. New York has a resistance, though it is still recovering from a nuclear blast. Black Revolutionary Front leader Grace and her bonkers sidekick Super Spesh have been busy with the aftermath, but are needed on the team. New Orleans looks a little worse for wear, too, channelling its post-Katrina days for a new audience. True to Louisiana style, local resistance leader Horton doesn't trust authority. BJ needs his help, though, so players will have to find a way to get on his good side. Along the way, BJ will visit many other cities and find help in unexpected places.
It wouldn't be a good story without an antagonist, and here fans will find a familiar face leading the charge. Frau Engel is returning to face off against BJ, still sore from their last confrontation. After losing her partner and whatever pretty might have been in that angry face in their last fight, Engel is on the warpath. She's been promoted to General and handed a flying warship to chase down BJ, who has been charmingly dubbed 'Terror-Billy' by the Nazi forces. With enemies like that and comrades who need a reason to join the movement, it sounds like Wolfenstein II is gearing up to be a hell of a fight from start to finish. Let's hope that this time, Engel doesn't get a returning role for the sequel.
Wolfenstein II: The New Colossus releases October 27, 2017 on PC, PS4, and Xbox One.