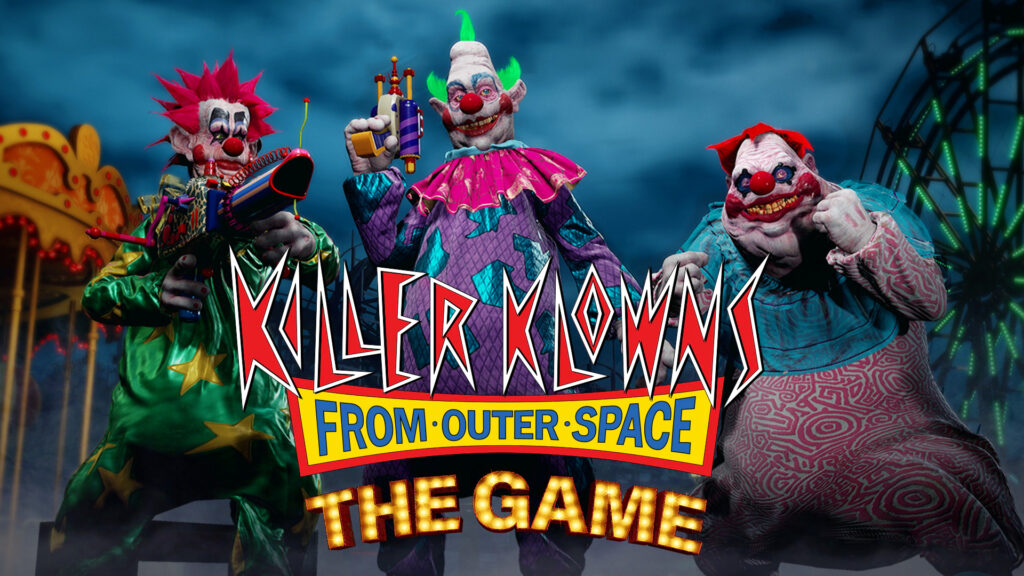 Good Shepherd and Teravision Games have just released a brand new trailer for Killer Klowns from Outer Space: The Game, the upcoming asymmetrical multiplayer horror game based on the campy, over-the-top, cult classic MGM movie from 1988.
The new trailer showcases the stars of the show, the murderous alien Killer Klowns, recreated from the original movie with meticulous attention to detail and a burning passion for the source material. Players will be able to choose from five different classes – Trapster, Tank, Fighter, Scout, or Tracker, each with their own unique weapons, abilities, and playstyles.
Players are in for a fresh take on the asymmetrical multiplayer horror formula with a focus on blood-pumping 3v7 combat, PvPvE, exploration, and strategic teamplay on both killers' and survivors' sides. The game is developed by the passionate team at Teravision Games, led by visionary game designer and creative director Randy Greenback who popularized the asymmetrical horror genre with Friday the 13th: The Game.
Every Klown is equipped with a raygun that traps humans into cotton candy cocoons, the Klown Jump which allows aliens to quickly leap to any point on the map that has already been discovered by the Klowns, as well as their signature weapon, healing laughter. The Klowns also have class-specific tricks and different abilities, all inspired by the mischief they caused in the original movie.
For more info on the game, you can visit Good Shepherd Entertainment's website here and add the game to your wishlist on Steam.
Killer Klowns from Outer Space: The Game is being developed as a live-service title, with multiple content updates planned for post-launch and is expected to release in 2023 on PC via Steam, PlayStation 5, PlayStation 4, Xbox Series X|S, and Xbox One
Be sure to check out the new 'Meet the Klowns' trailer below.