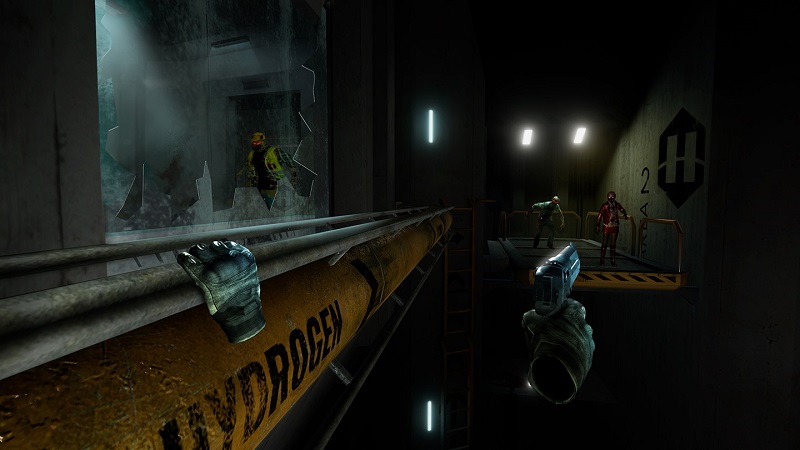 Dream Dev Studio LLP's VR zombie shooter Death Horizon makes the jump from the Oculus Go to the Oculus Quest tomorrow, with the enhanced Death Horizon: Reloaded.
Featuring updated gameplay mechanics that take advantage of the Oculus Quests' two controllers and support for roomscale VR, Death Horizon: Reloaded adds climbing, free movement, dual wielding, and other two-handed actions to this popular zombie shooter. Players can scale their environments to reach new areas or simply get out of reach of zombies.
The Horizon scientific research center is a deceptively quiet place. When you came round, there were hundreds of the living dead all around you. All because of that damn T12 virus. You'll need to complete all the laboratory levels and take down crowds of zombie-monsters. You have the best of American weaponry at your disposal. Choose for yourself how to fight the horde best – with a Deagle or a Shotgun?
The premise is fairly simple: there's been a zombie outbreak in a science lab and you've gotta kill them. Sometimes the simplest things suffice, though. In VR especially. Death Horizon: Reloaded releases tomorrow on the Oculus Store for the Oculus Quest.