During last weekend's Guerrilla Collective Show event, Hamburg-based developer rose-engine and publisher Humble Games premiered a release date trailer for their upcoming classic survival horror-inspired title Signalis.
The story centers around a technician Replika named Elster, who crash lands on a remote, snow-covered planet and goes in search of her missing crew member. On her journey, she traverses the ruins of a seemingly abandoned underground labor camp, all while experiencing surreal visions of cosmic horror, and flashbacks to a past that isn't hers.
As the lines between reality and dream blur, Elster must go deep below the planet's surface to uncover what's happening to her, as she investigates a dark secret, solves puzzles, and fights off nightmarish creatures in a surreal, dystopian retro-tech world.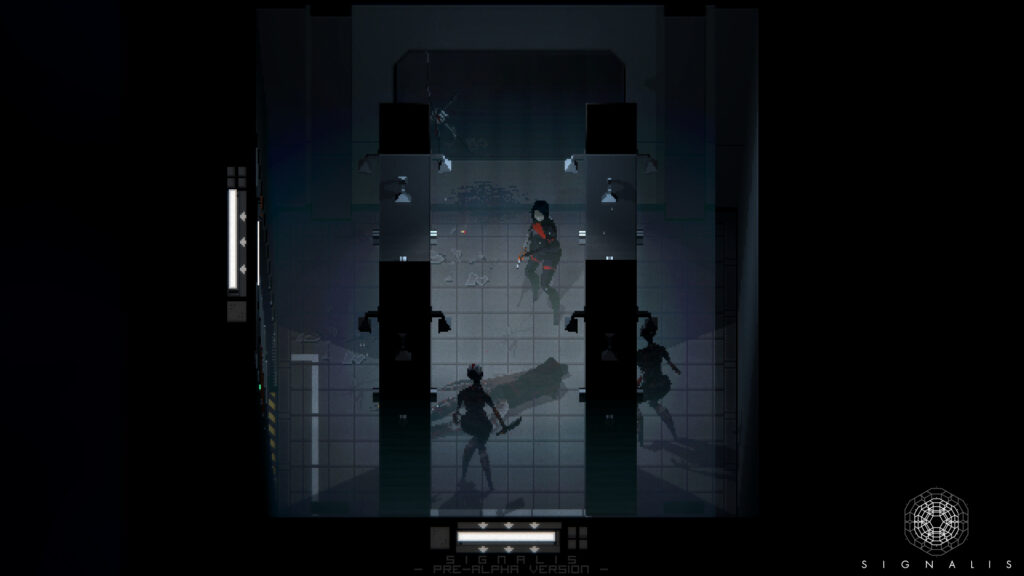 Per the developer:
Inspired by classics of the genre like Silent Hill and Resident Evil, the gameplay of SIGNALIS is a love letter to the golden era of survival horror. Central to the game is its unsettling mood and multilayered story. To advance in the game, the player has to solve various puzzles by breaking codes, using radio signals, or combining objects.

Combat is only a last resort since ammunition is scarce and enemies are not easily defeated, so players must carefully choose when to fight and when to run.
Features:
Classic survival horror gameplay.
Striking pixel-art anime aesthetic.
Slow-paced, creeping surreal psychological horror with a dense atmosphere.
Unique, Eurasian cold-war retro-tech sci-fi take on cosmic horror.
Highly detailed first-person event & puzzle screens.
Top-down exploration and combat.
Multilayered story weaving together personal conflict and cosmic horror.
The game has been garnering a lot of praise and was even presented at the 2021 Tribeca Games Spotlight digital showcase by Guillermo del Toro. During Gamescom 2021 it was announced that Signalis will be included in Xbox Game Pass upon release.
Signalis is scheduled to release on October 27th for PlayStation 4, Nintendo Switch, and PC via Steam. You can download the demo on Steam.
You can also check out the Official Release Date Trailer below.