Lovecraft's Untold Stories Releases for Switch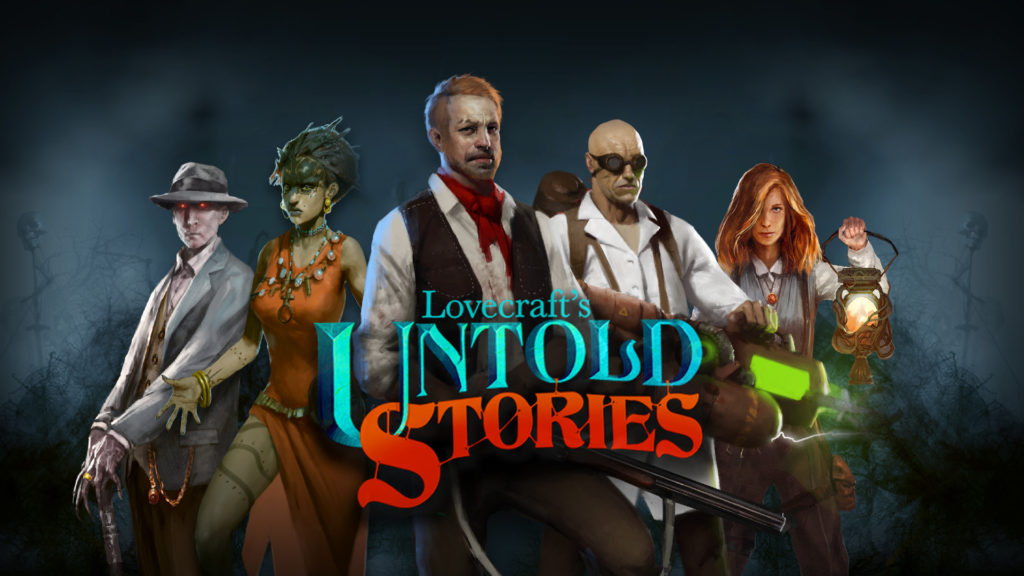 After first releasing on the PlayStation 4 in a physical format, the Switch version of Lovecraft's Untold Stories now makes its way to traditional stores in the form of two editions, a standard and a collector's edition, the latter of which comes with all sorts of extras, including a soundtrack, artbook, badge and lithographs of the main characters.
Created by Blini Games, the roguelite title mixes procedurally generated levels, elaborate pixel art environments, looting, weapons and additional elements from classic RPG's. Whether or not you're a fan of H.P. Lovecraft's works, Blini's title promises to meet the expectations of every horror, pixel art and roguelite RPG fan. Since levels are randomly generated and vary depending on the character you choose, it will be a different experience every time you play.
As its name suggests, Lovecraft's Untold Stories is based on the works of  H.P. Lovecraft. Players will experience first-hand the cosmic horror created by the Providence-born master of the macabre. Every character in the game will embark on an investigation that will take them through different locations, from a creepy old Victorian mansion and abandoned hospital where forbidden experiments take place, to an oppressive jungle where lost tribes perform forgotten rituals, just to name a few.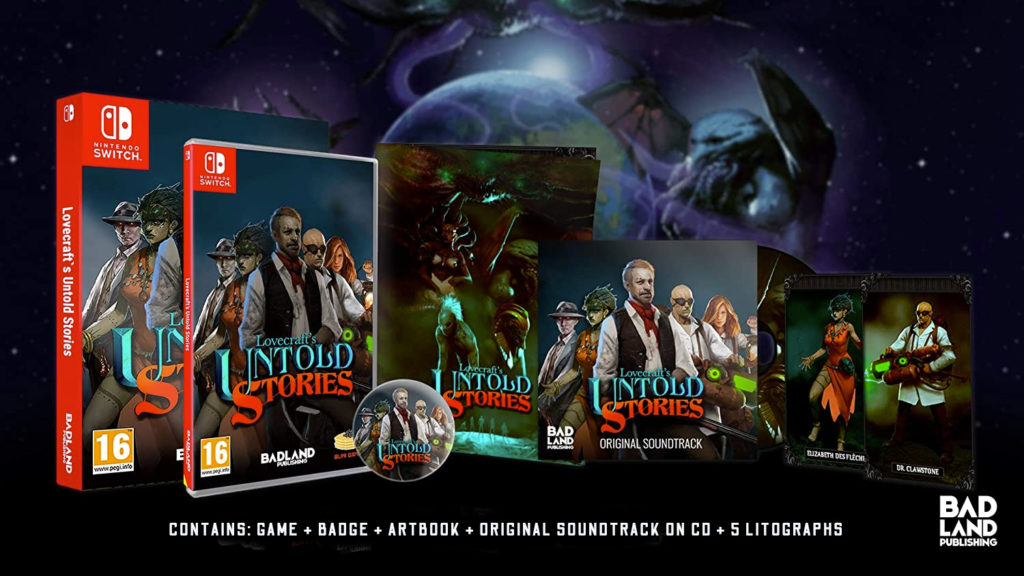 Main features:
Fight hundreds of different monsters from the Cthulhu Mythos in this intense action roguelite.
Explore Lovecraft's stories: Every character has a storyline that crosses randomly generated levels set in different locations from Lovecraft's stories, such as a hospital, jungle and port city just to name a few.
Face the Great Old Ones: Great Cthulhu, Nyarlathotep, Dagon, Shub-Niggurath, and Azathoth await you in special levels.
Investigate thoroughly: Explore every corner to find secret levels and knowledge about the Great Old Ones.
Learn about the Mythos to fight them: To have a chance at fighting the Great Old Ones you need to acquire knowledge about them, or their mere presence will drive you insane.
Madness awaits: In the course of your adventures you will have to make some tough decisions, and taking the wrong ones will shake your sanity.
Pick your hero: Choose between 5 different characters, including the detective, thief, professor, witch and ghoul.
Different playstyles: Every investigator has a different combat style and skills, but levels also vary depending on who you're playing them with, so the gameplay experience is totally different.
Collect and improve weapons, items, and artifacts: Each character has a set of weapons and items, and there are hundreds of other items you can find and use.
Look for clues and special items to unlock secrets and new stories.
Physical editions of Lovecraft's Untold Stories are available for purchase on the Switch today in both the Standard and Collector's Editions. Both physical editions are also available for the PlayStation 4.
Check out the official release trailer below!