Limited Run Games Releasing Collector's Edition of Bloodstained: Curse of the Moon in Like a Week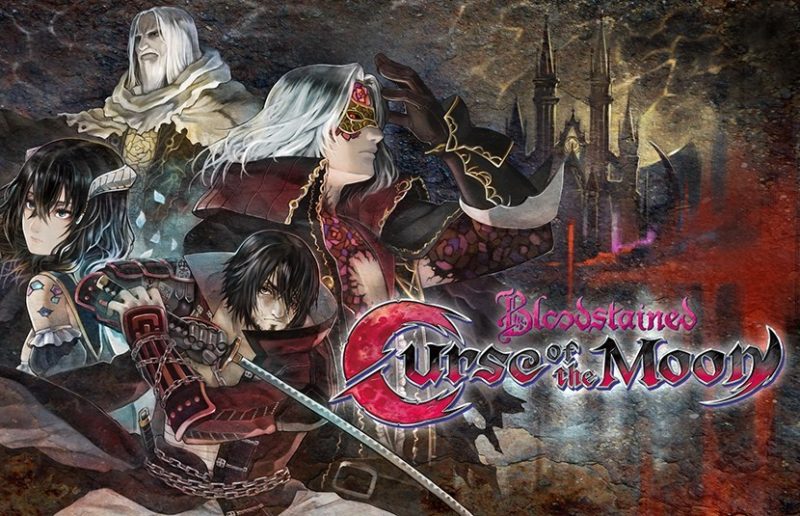 What a wonderful night for a curse! I had only just discovered Castlevania when all that Konami business went down, and the knowledge that there more than likely would never be another game in the series was immensely depressing — but Bloodstained does what Konamdon't. Curse of the Moon was a pretty damn good Castlevania 3 inspired time, and despite releasing almost a year ago digitally, is finally getting a physical release thanks to the wonderful Limited Run Games. The retro love poured into this is palpable, with an NES inspired package (and plastic slip-cover for the game itself), and the official soundtrack, and of course a physical release of the game itself. Oh, and incredibly, the retro cover and one side of the reversible cover are done by Tom duBois, the artist behind many of Konami's best NES/SNES covers (ranging from Castlevania 3, Snake's Revenge, Contra 3, and Turtles in Time). Talk about dedication, man!
The Bloodstained: Curse of the Moon Collector's Edition features a poster of original art from Tom duBois (creator of iconic covers for games like Castlevania III: Dracula's Curse).

Get this CE for the Nintendo Switch, PS4, or Vita next Friday, March 15 at 10am and 6pm EST. pic.twitter.com/HGZa8TaQEp

— Limited Run Games (@LimitedRunGames) March 7, 2019
Even better, this release (just under the standard cost of a AAA game, at $54.99) is releasing Nintendo Switch, PS4, or Vita. I guess Xbox One just didn't have enough sales to justify it in the first place (probably why it was free via Xbox GWG a month or so ago). Oh yeah, and it releases next Friday, a week from today. Even if you already have a copy of Bloodstained, this edition is just so amazing for retro gaming lovers that it'll be hard to pass up for many in my opinion. Here's hoping this does well because I'd love to see a PlayStation 1 style treatment given to a collector's edition of the upcoming Bloodstained: Ritual of the Night (to harken back to that game's Symphony of the Night origins).
[Source]