Left 4 Dead 3 briefly appears on Steam. Real or fake?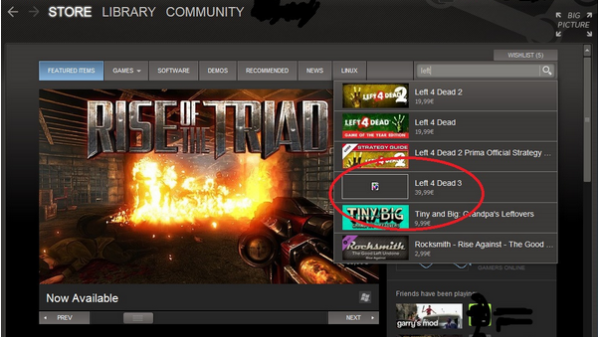 A Left 4 Dead 3 store listing may have briefly appeared on Steam.  The guys over at Video Games Uncovered rooted around and uncovered the above image.  If real, it would all but confirm that Left 4 Dead 3 is on the way.
There's no source cited for the image and I haven't been able to find it myself.  It might have been taken down, but it might be best to take this news with a grain of salt.
[Source]