Killing Floor 2's first content update has arrived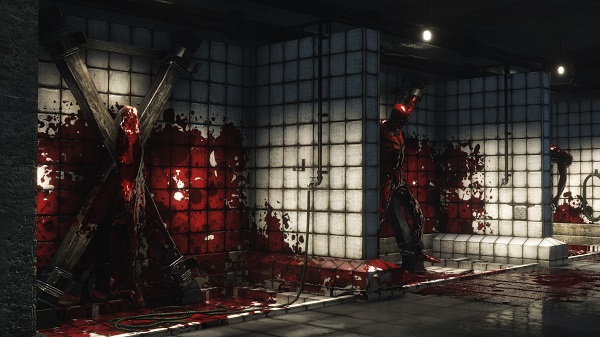 Behold! Killing Floor 2's first content update has arrived. Let's get this out of the way: there are no new perks here, the existing ones haven't been re-balanced yet, and Zeds still teleport. Hopefully we'll be seeing that stuff in the next What We Are Up To post on Tripwire Interactive's forum.
So what is in the update? Volter Manor, which might be my favorite map now. It's a large mansion with a murder dungeon in the basement, complete with flayed Zeds everywhere. I'll need to play it more, but so far so good. There's also the return of the divisive item hunt achievements from the first game. Many people on the forums are wondering why it came back, but I personally have fond memories of running around with my buddies and scouring the maps to find tchotchkes. To each their own, of course. Last up, if you own the original Killing Floor (not the mod!) you get two characters from the first game: Classic Briar and Masterson, complete with their re-done voice overs. It's great hearing Alan and Mark again, and it gives it more of the fun, B-movie feel KF players know and love.
So, will this bit of content keep you sated until we here more about new weapons and perks? I'm still having a blast, but I'd be lying if I said I didn't want to see how Sharpshooter is gonna be. But these things take time.