Killing Floor 2 Receives A Very Spooky Halloween Update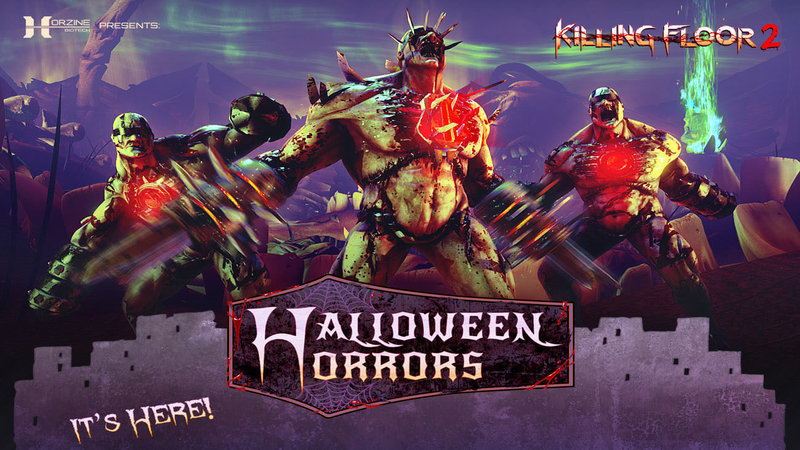 Tis' the season to be spooky! To celebrate the scariest day of the year, developers, Tripwire Interactive have announced Killing Floor 2 is receiving a bunch of Halloween-themed content. The latest update will include a brand new map, new weapons, limited-time Halloween themed items, brand new daily missions, a returning enemy and boss, and the Dosh Vault system that will reward dedicated players. That is a lot of scary stuff.
The brand new level within Killing Floor 2 will put players in a starting room that is themed after different nightmares and phobias. Players will have to overcome their fears in order to survive. This is quite a unique premise. Hopefully, there isn't a room full of spiders.
Alongside the new level, specific classes will receive unique weapons. Medics will receive a melee range weapon called the Hemogoblin. This weapon drains the blood of enemies and leaves them as a bloodless sack on the floor. If you prefer to blow things up, a new demolition perk rocket launcher called the Seeker Six will be up your alley. This weapon can lock onto enemies and fire multiple rockets simultaneously, littering the level with death and destruction.
Fan favourite enemies and bosses from previous Killing Floor 2 will be also making a return. The returning boss will be King Fleshpound and returning enemies will be the Quarter Pounds from the Poundemonium Weekly Outbreak mode. These enemies will feature in the regular survival mode. Each enemy has been rebalanced for the survival game type, but their original version will remain in the Poundamonium game mode.
For the committed players, Tripwire Interactive has also implemented Daily Missions and Dosh Vault System. Players will receive random sets of daily missions. Upon completion, players will receive Vault Dosh, which is a currency that can not be used during a match. Instead, players will accumulate dosh in their accounts. Once they reach Vault Dosh milestones, the player will be rewarded with free vault crates containing cosmetic items.
Alongside the Halloween Update, Killing Floor 2 Incursion will be making its way onto the HTC Vive via Steam VR. The HTC Vive port is focused on story-driven experience that can be played alone or with friends. Killing Floor 2 Incursion will be coming to the HTC Vive on November 7 and is priced at $39.99 USD.
The Halloween update is available now on PC via Steam, PlayStation 4 and PlayStation 4 Pro. Xbox One owners will receive access to the update on October 24. This is the first content release for Xbox One and is the beginning of the studio's post-launch content for all three platforms.
[Source]