Jump Into Some Very Little Nightmares on iOS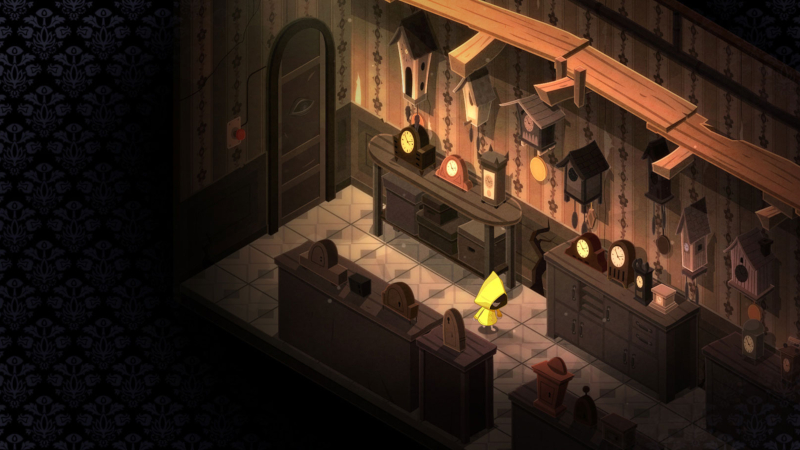 Little Nightmares is getting a twee sibling in Very Little Nightmares, an iOS companion to the original game. Very Little Nightmares will have a unique story from its predecessor and is built as a mobile puzzle adventure game. Players will again jump into the role of the Character Formerly Known as Six, now called The Girl in the Yellow Raincoat. She's wandering through a new area set in an aging mansion,  known simply as The Nest. The story is set before the events of Little Nightmares and fills in more of Six's backstory. As with Little Nightmares, the spaces will have traps and monsters hidden in dark nooks and corners.
Like the main storyline and DLC additions to Little Nightmares, this should be a good game for younger horror fans. Parents will need to play it themselves before handing over their devices, as the kid-friendly graphics belie dark themes and cutesy gore. Very Little Nightmares may be less scary than the original game, given its USK 6 and PEGI 7 ratings. The Common Sense media rates Little Nightmares as 13+, and the ESRB rated it Teen. Jumping from a teen to young child rating is no small feat, implying that the disturbing elements of Little Nightmares might have been sanitized out of the new game. As a note, we suggest games that may appeal to younger fans but do not rate the age appropriateness of any game. Parents should preview any recommended game to make their own determination before allowing their children to play.
While the age ratings and story tie-in are apparent from the game's page on the Bandai Namco site, developer consistency is not. Alike Studio is developing Very Little Nightmares for mobile devices. Little Nightmares was the indie brainchild of Tarsier Studios, who have made no mention whatsoever of Very Little Nightmares on their website or social media pages. Alike Studio is another indie team, hailing from Barcelona and specializing in mobile games. The decision to develop a prequel to a cult-favorite indie game minus the original indie team that made it would be suspect enough, but Bandai Namco isn't stopping there.
Very Little Nightmares is only slated for release on iOS, with no other option available to even sign up for their email-exclusive newsletter for the game. Considering the rapid rate at which Apple is hemorrhaging global market share, combined with the social issues the Apple Store has faced after pressuring application developers to change their independent properties to meet Apple's variable community standards, an iOS-only mobile game seems like an odd business choice. Fully half of the mobile market does not own or want an iOS device, and most indie gamers dislike corporate grubbing on indie names. Given those two issues, Very Little Nightmares is facing an uphill battle that it seems to be fighting by watering down the story to make it appealing to former-scene-kid moms of elementary students. It's an interesting strategy, but whether it im0pacts the ability to actually develop a good game remains to be seen.