Jill Valentine Got Married… Well, Sorta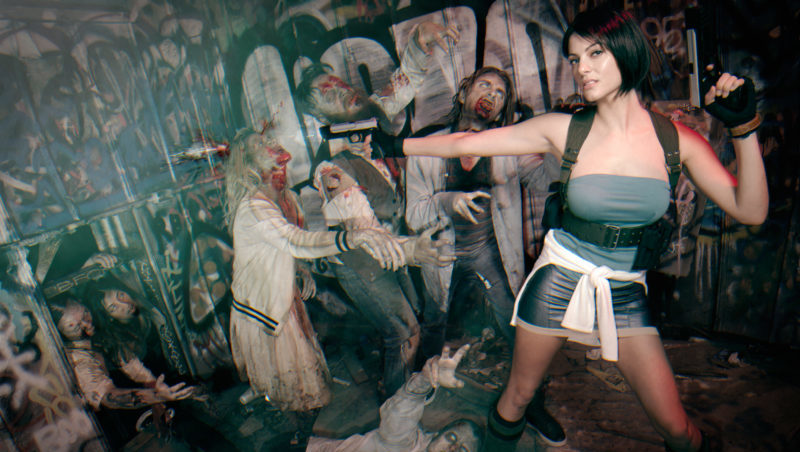 For many fans, just as Allison Court is cemented with us as the voice of Claire Redfield, model, and actress Julia Voth is the definitive look for Jill Valentine. Providing her likeness to the character in Resident Evil REmake, The Umbrella Chronicles, and Resident Evil 5 and even going on to do modeling as the character for photos and conventions, Julia Voth is Jill.
Well, looks like Jill Valentine has tied the knot (sorta) as Julia Voth has been married to talent manager David Zonshine! We wish her and her new husband many congratulations and happy returns! Hopefully, she won't be too happy to want to return to perhaps modeling the character one more time in a potential Resident Evil 3 remake (kidding, of course, no pressure at all) but regardless we're overjoyed to hear of her happy union! Send her your congratulations via her Instagram or Twitter if you have the chance, RE fans gotta show their love!