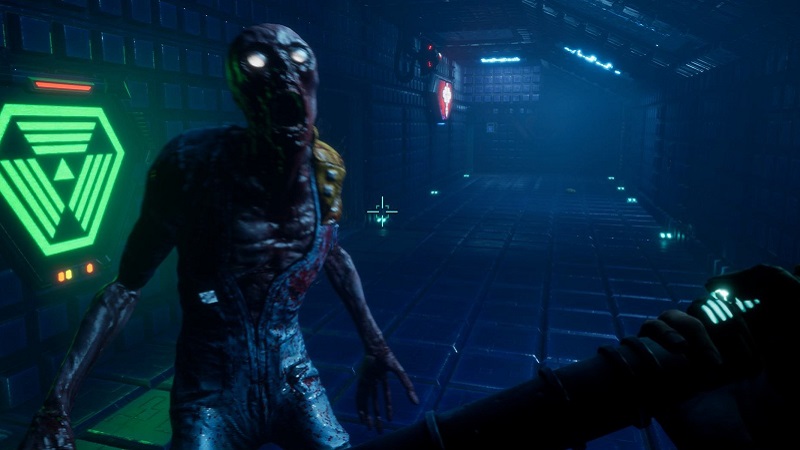 After launching their Kickstarter in 2016, Nightdive Studios are almost ready to launch their remaster of the classic horror FPS game System Shock. Ahead of the release (which is expected to be this summer) the studio released a new demo which is available to download from Steam today.
Acording to Nightdive Studios CEO Stephen Kick, the demo includes a number of new features, while still staying faithful to the original. As well as the demo, fans can also pre-order the full game. Those who do will be treated to a free copy of System Shock 2: Enhanced Edition.
System Shock remake gets a final demo today ahead of summer launch https://t.co/ehZQn22Dzw

— Nightdive Studios (@NightdiveStudio) February 25, 2021
Naturally, with it being a remaster, this iteration of System Shock will be a more up-to-date version of the much-loved 90's horror shooter. The second installment released in 1999 is considered a sci-fi horror masterpiece and has been credited with inspiring such fan favorites as BioShock.
Here's what the developers had to say about the remaster:
You awaken from a six month healing coma aboard Citadel Station, TriOptimum's premier research facility. Mutants feast on their former crew mates, nightmares of flesh bound to metal roam the dark hallways, and the station's A.I., SHODAN, is aiming Citadel's mining laser… at Earth!
So, after five years in development, it looks as though we're just months away from what could be one of the most sought-after remakes in PC horror history. The studio themselves have already made something of a name for themselves with remasters of Turok and SiN. Will their take on System Shock be up to scratch? It does have rather large boots to fill, but time will tell.
As mentioned, there is no exact release date for the remaster yet, but we'll put the good word out once we know. Along with pre-ordering and downloading the demo (which you can do on the game's Steam page), you can check out the trippy preview footage below to get the juices flowing.
Disclosure: Rely on Horror Editor in Chief CJ Melendez works with the PR company representing Nightdive studios. This has no effect on our coverage.