Maid of Sker Brings Dark Welsh Folklore to the Surface in June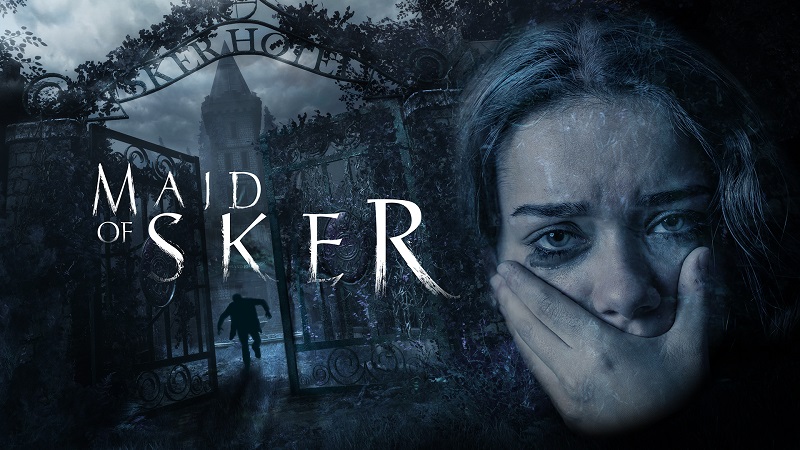 Originally announced back in 2018, and given several different release dates since, the final release window for Wales Interactive's Maid of Sker has been confirmed as June 2020.
Maid of Sker brings a dash of Welsh culture to the first-person survival horror genre, being loosely based on the Victorian novel of the same name and some real-life locations and events from the area. This one looks like it stands among the best in the field, from what we've seen so far, with the striking visuals and audio, as well as the unique art direction — setting the stage for this to be a top-notch immersive horror experience.
The game takes place in 1898 in the macabre Sker Hotel in Wales and features a zero weapon stealth gameplay system. You'll explore the hotel and its surroundings to find your way to one of the multiple endings. Maid of Sker tells the story about a family that's linked to the hotel, offering a supernatural mystery that envelops the entire setting and tone of the game.
Wales Interactive says Maid of Sker fuses psychological horror with gothic and British horror to form a new kind of experience for players, and the game is the studio's chance to share a piece of Welsh heritage and culture with the world. Musically, the game also features new re-imaginings of several famous Welsh hymns to set the dark tone for the game, one of which you can hear in the trailer below.
Maid of Sker launches on PC, Xbox One, and PlayStation 4 this June, with a Nintendo Switch release to follow later this year in October. You can view the fantastic cinematic release date trailer and the stunning new screenshots below. Get ready to explore the Sker Hotel on your platform of choice in just a few weeks and stay tuned for a full review from us here at Rely On Horror.
86574
true
false
true
false
true
true
false
auto
false
ease-in-out
300
auto
false
0
true
false
%curr% of %total%