Indie Spotlight: The Doll Shop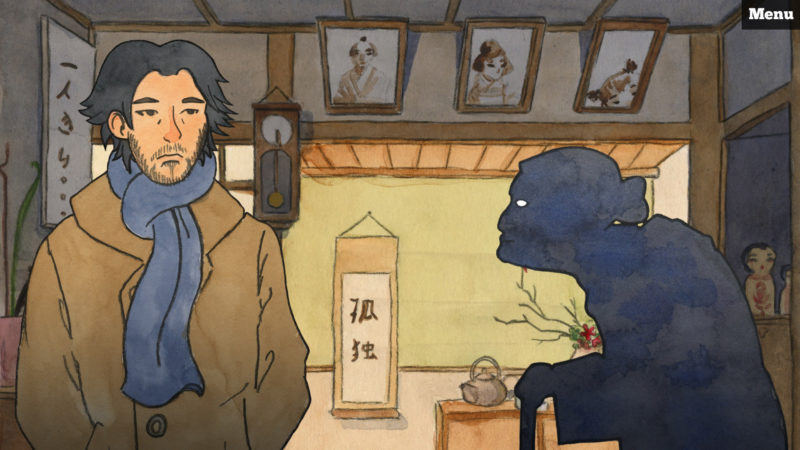 If you are burnt out on socializing and shopping and want to take a short break from the stresses of life, indie horror is a great way to escape. While there are countless games released every month in the indie realm, few get repeated mentions in social media. When that does happen, we try to take note and share them with you. This week, a short indie from itch.io is making waves on Twitter and YouTube, getting positive reactions and shares from a variety of players.
The Doll Shop is a free downloadable game for Mac, Windows, and Linux, and is the result of a three-day workshop for art students at ECV art school in Bordeaux, France. These students in question are Cécile Brun and Olivier Pichard of Atelier Sento, a name which should be familiar to fans of obscure indie horror. The pair previously released Yûrei Station on itch.io, garnering high praise for its touching story and hand-painted watercolor art. Like that game, The Doll Shop is hand-painted in the watercolor style and is based on the team's adventures while living in Japan.
The Doll Shop is a quiet, creeping horror game, with a slow pace that transforms from romance to thriller. It tells the story of a young man who makes dolls in the Japanese countryside who finds himself romantically awakened by a woman returning to her childhood home. Winter had been harsh and dreary, but the girl brings light back to his life and makes the village feel less isolated. What could go wrong?
Released in October, the game was entirely painted in three days in January. Fans of Yûrei Station will find themselves at home in The Doll Shop as they explore, and newcomers will enjoy the serene setting and music before horror takes hold. Head over to Atelier Sento's website to check out their games, as well as other artwork, webcomics, and videos.