Indie game FAITH Gets a Serious Upgrade in FAITH: The Unholy Trinity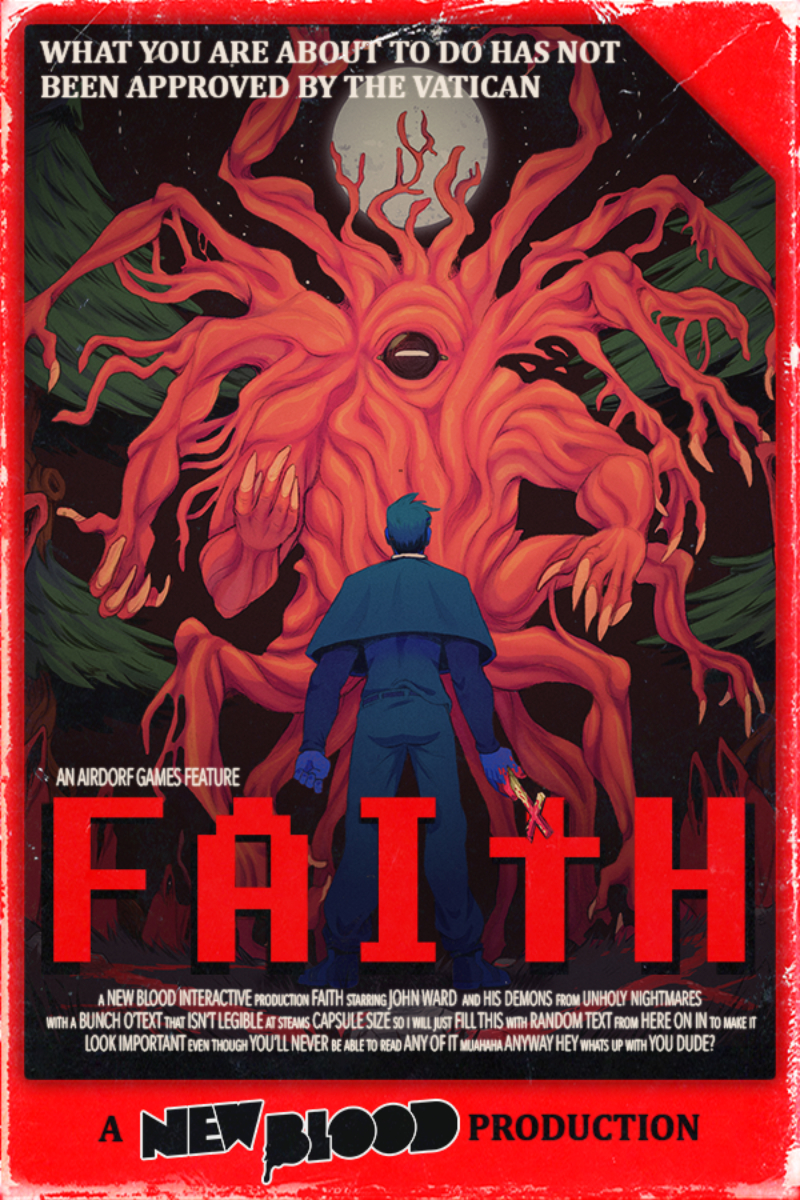 Indie developer Airdorf is back for the final chapter of FAITH, and New Blood Interactive has helped bring a shiny coat of polish to the release. FAITH: The Unholy Trinity will debut at $9.99 and encompass all chapters of the game. Everything is running on a new engine, with gameplay improvements, Twitch integration, widescreen support, and achievements for those of you who want to show off that beautiful trophy collection. It will run on PC and consoles, so you can get your indie fix from the comfort of your favorite chair or while you chill on the couch. Its Steam page describes it thus:
FAITH is a pixel horror game inspired by the era of classic 8-bit gaming and the "Satanic Scare" of the 1980s. Use your holy crucifix to perform exorcisms, fight back against possessed cultists, and cleanse haunted objects. Discover a world of dread, isolation, and mystery as you explore haunted forests, abandoned churches, and the inner sanctums of a Satanic cult.
FAITH originally debuted on itch.io and has become a cult classic, poised to widen its spooky fanbase with the improvements and increased PR of FAITH: The Unholy Trinity. Taking retro to as far back as it can go without getting stuck in the MUD, FAITH uses the fewest pixels possible to tell its story. This has the advantage of letting players' minds fill in the details, dragging them kicking and screaming into the necessary suspension of disbelief for maximum scares. Because of this, FAITH: The Unholy Trinity looks like a good fit for anyone who enjoyed The Witch's House or Anatomy.
As with most game announcements, FAITH: The Unholy Trinity has a trailer to celebrate its birth. In true indie horror game style, the narration will haunt your nightmares. Welcome to hell, as vlogged by a Speak-N-Spell.