Indie Rave Horror Strobophagia Launches on Steam
Strobophagia, a survival horror game with an EDM twist, launches today, October 28, 2020, on Steam.
It's not every day that you hear the words "rave horror" to describe a game. Yet this description fits the title perfectly. Strobophagia is a first-person survival horror game developed by independent studio Green Tile Digital based in Skövde, Sweden.
What started out in 2018 as a student project at the University of Skövde, where a first prototype was cobbled together in only 10 weeks, quickly evolved into a full-on project with newly founded game startup Green Tile Digital.
The game is certainly not your run-off-the-mill horror game, sporting psychedelic colors and an EDM soundtrack that packs quite a punch. The development team describes it as, "An oppressive, yet danceable dark-electro soundtrack."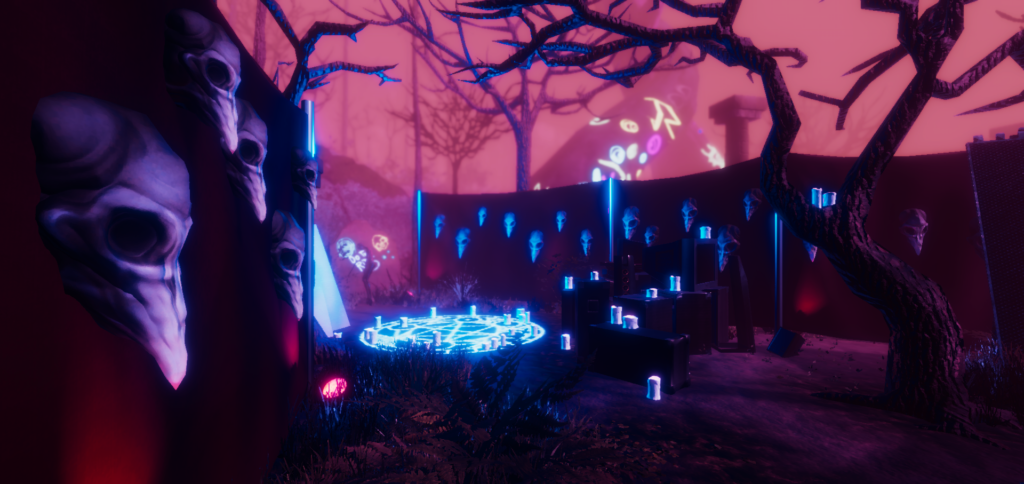 Strobophagia features exploration-based survival horror through a psychedelic lens, which explains the funky visuals as you work your way through the game. Green Tile Digital also promises "Macabre puzzles following twisted logic" and an "In-game smartphone mechanic that helps you locate points of interest and consult the numerous attendees for help."
If you're not quite sure how EDM and horror go together, you can try out a free demo of the game on Strobophagia's Steam page.
For some first impressions on what all of this sounds and looks like, check out the game's launch trailer below.