Indie Horror Kaet Must Die Out Now, 15% off on Steam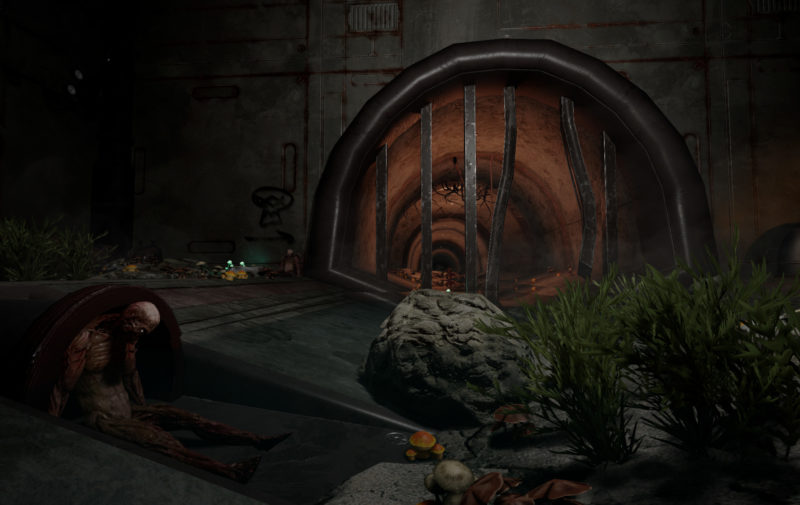 Boy, how marketing has changed over the years for games.
Kaet Must Die is a new first person horror game from indie studio Strength in Numbers, giving players a time limit to search through and escape a spooky sewer system. The player character,  Kaetheran (as far as I can figure out this is a made up spelling of Katherin for the fun of it) has psionic powers, and death results when you're driven insane. From the description:
 You have awoken in a dank sewer without your mind powers.

You must figure out how to escape the sewer without losing your life while the blood witch Annalinnia tries to make you insane.

Slowly regain your powers while you avoid tricks, traps, beasties, and terrifying sounds as your make your way to freedom, all the while realizing they believe that Kaet Must Die!

Kaet Must Die! is a first person suspense game that puts you up against the clock in a horror filled sewers. You must search for clues to reach the next levels in order to escape.

Each level is filled with heart-pounding excitement as you race to discover the way out before the lights go out, your sanity is gone, and Annalinnia, the Blood Witch, comes for you!
It sounds promising, although I wish the Steam page trailer was more… informative.
Unlike most game trailers, which typically pitch themselves almost like movies (showcasing story and gameplay elements), Kaet Must Die instead shows what's essentially a highlight real of Twitch streamers reacting to the games scares. It's weird to think of a game actually pitching itself as being content for streamers, rather than as a game for consumers that streamers might enjoy. Maybe I'm just old (26 is getting up there, one foot in the grave already) but I'd much rather something a little less… transparently marketed towards people who overreact, scream, and pretend to shit themselves on streaming services. I like a fair amount of streamers, don't get me wrong (Markimoo can be my senpai any day) but uh… what about the actual game?
Regardless, it's on sale for the next 2 days, 15% off, on Steam, and we'll have a review of it up soon. Hopefully the trailer is just a weird marketing stunt and the game is actually pretty cool.