Indie Horror Game Showcase December 25th-December 30th
Welcome back to the second round of Rely On Horror's Indie Horror Game Showcase! There are a ton of new projects coming out of indie studios that many are not aware of, and here we will be showing off some of the newest titles that get sent our way via the Steam Curators Connect or through email. Regardless if you are looking for something new to play, or are simply interested in seeing what some of the latest creations in the industry are, you should definitely check these games out.
This week we have…
Midnight At Red Light: An Investigation
This one is a detective story of sorts, although this probably isn't gonna play out like most crime stories.
Private Investigator Lance Wells receives credible information on a missing persons case. When a strange cult named "The Followers of Perdition" and a seemingly abandoned town becomes the focus of his investigation, he must be very cautious not to be detected or risk being lost in the 'eternal flame'. Finding the correct forensic evidence to warrant an arrest against a mad man will be tricky. Jessica Miller made some mistakes and evil eyes are watching, waiting in the shadows. Will he be able to find her dead or alive ? 
Store Page: Here
Midnight At Red Light: An Investigation is available now for $9.99.
Masked and Mysterious
Like story focused games? Enjoy unraveling mysteries? Check out Masked and Mysterious.
Enter a twisted world, in which nothing is as it seems. You play the role of a father, who wakes up on an traumatic night to find his children missing. You start finding clues about possible whereabouts and…..

Store Page: Here
Masked and Mysterious is available for $9.99 ($3.99 on sale).
Stitched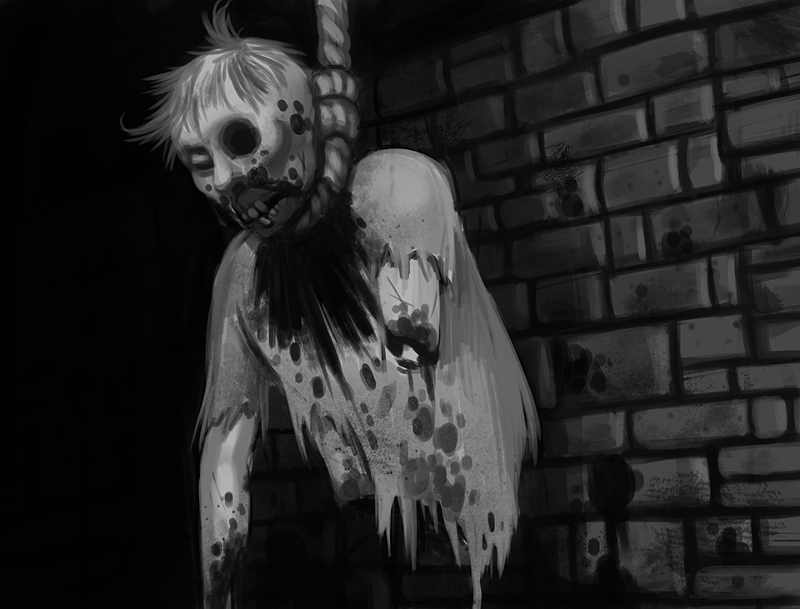 This game seems to have had a lot of effort poured into it, and the quality of the game's story and hand drawn illustrations are major highlights.
Stitched is a horror adventure game that strings together the thrilling story of Catherine Stockholmes, an otherwise ordinary girl. The story begins with Catherine waking up in an eerie doll factory. With a great desire to escape, Catherine is forced to venture through the factory. But little does she know that terrible fates always befall the curious ones. Will Catherine muster enough courage to needle her way out of the factory? Or will she fall into sheer despair and perish?
Store Page: Here
Stitched is available for $7.99. ($5.99 on sale)
Frosty Nights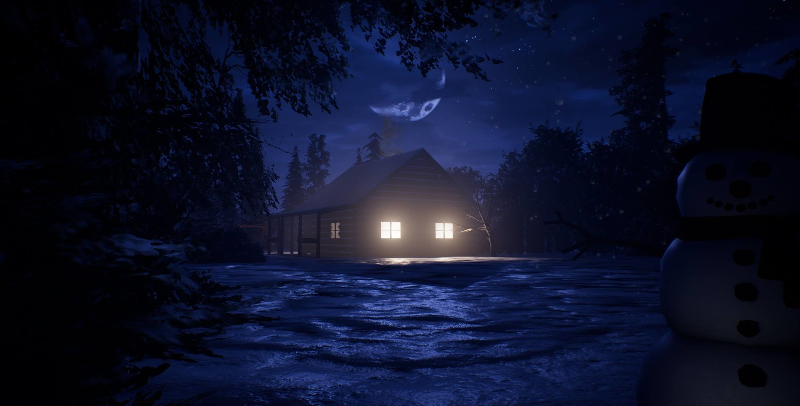 We're a little late on the whole Christmas thing, but hey, its still Winter. What better way is there to celebrate the season with this Christmas horror game, Frosty Nights. It also has VR support!
Welcome children, to a wonderful, magical, yet grizzly story that old Nicholas never wanted you to know.
After the story is said and done. Your own story will begin.
That's if you can survive the frosty nights that await you:
• The snowman is not so cute and friendly looking when he's hungry.
• Watch the ways into your room carefully for any unexpected 'guests'.
• Be sure to keep the door closed… although getting out of bed may be dangerous.
• There are many bangs, bumps, and distractions seen in the corner of your eye. Are they a real danger, or safe to ignore?
• Prepare yourself, you need something to see in the dark, and something more to defend yourself.
• Survive until the warm sun ruses.

Frosty Nights is a First Person / Point and Click hybrid horror game that focuses on atmosphere and suspense.
The first couple of nights are slow, but the later nights will give you little time to think of your next move.
Store Page: Here
Frosty Nights is currently available for $4.99.
Dimension Hunter VR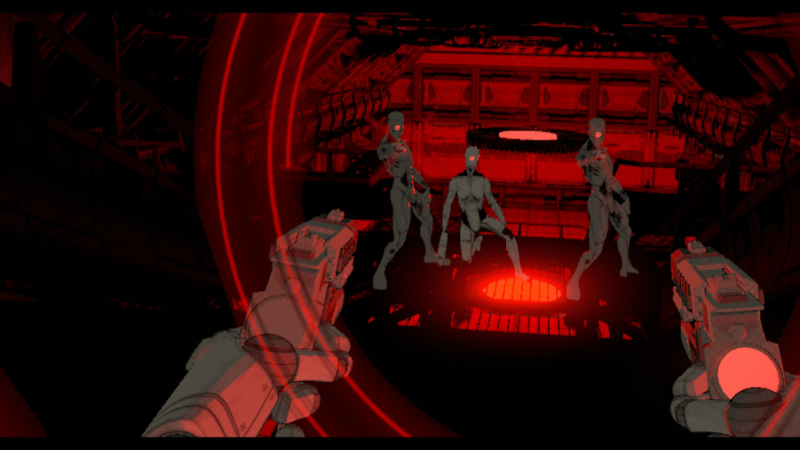 We got a pretty crazy one here. Zombies? Robots? Aliens? It looks like this game has it all.
Dimension Hunter allows you to immerse yourself in this tongue in cheek, over the top, retro-arcade experience, with a unique choice of free or railed movement. Fast paced, hardcore, fluid gameplay mechanics with a unique, and yet familiar, comic book style of carnage and gore.
Dimension Hunter VR is available for $18.99 ($7.59 on sale).
Reficul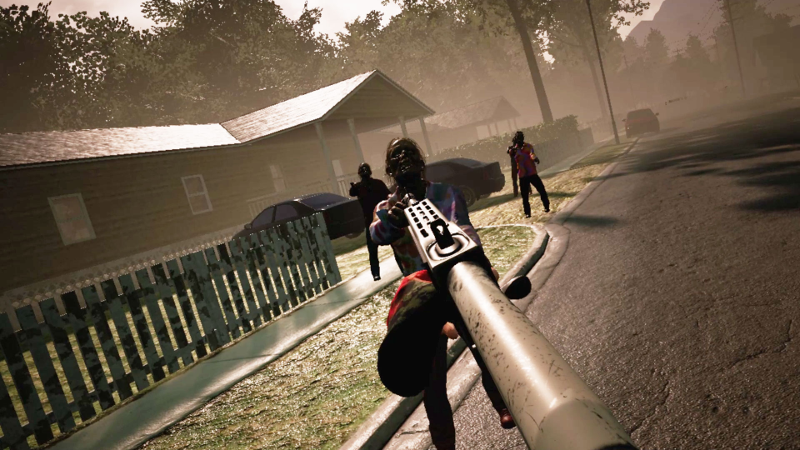 To play us out, we have one last VR game for you. Reficul features promising visuals and weapon/item handling. Unlike many VR Horror games, this one is also open world.
As darkness descends upon the world. can you survive the dark new world? Prepare for a challenging and unique enemy, realistic weapon handling, powerful magical relics, perma-death, and lots of eerie fun. 
Built from the ground up for Oculus Rift and the HTC-Vive, Reficul focuses on every aspect survival horror with plenty of action combat based gameplay using a variety of weapons and magical relics. With a unique visual real-time inventory and 2 hands, you become the controller as you react and observe the environment to survive our darkest night. Observation is a huge part of the game, there are no glowing way-point markers or highlighted pickups. Survival is not handed on a plate in Reficul, this game will test all your survival skills! 
Store Page: Here
Reficul is currently in Early Access for $19.99. ($15.99 on sale)