Horror Crowdfunding Roundup 6/5-6/11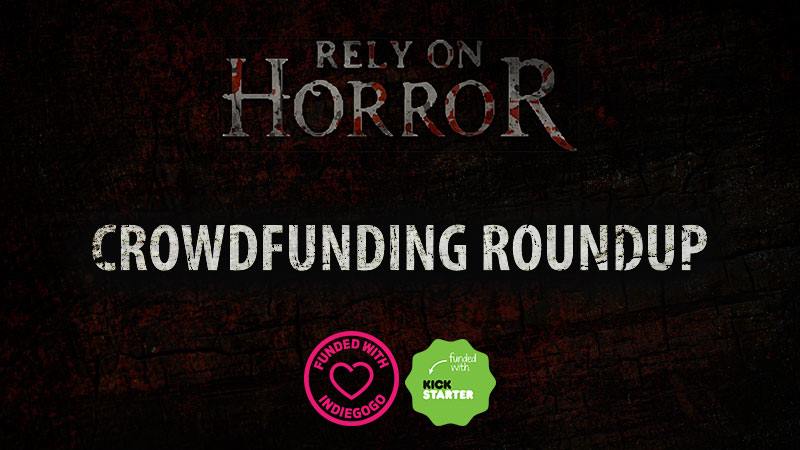 Another week, another Crowdfunding Roundup! Every week, we bring you the best in horror videogame crowdfunding, broken down into completed, ongoing, and new campaigns. We also let you know of interesting campaigns on the horizon, and introduce companies making waves in the crowdfunding community. As always, you can let us know about your favorite campaigns via Facebook, Twitter, or email, and you can find contact information for your favorite writers on our staff page. Without further delay, here is what is new in crowdfunding for the week of 6/5/16-6/11/16.
Completed Campaigns
Ilios: Betrayal of Gods
Ilios is a massive project, and it seems like it may have flown a bit too close to the sun. While the story and gameplay are well thought-out, the time constraints for such a massive goal are too tight for most campaigns to succeed. Even the best game would have trouble raising $102,000 in thirty days. Ilios has done well for itself, raising $37,000 in twenty-five days. While there are still five days left in the campaign, I cannot forsee the team being able to fundraise another $64,000 in five days. Short of a bank heist, this one is pretty much done. I'm interested to see what the developer tries next; this could be a great game for the longer campaigns and flexible goals allowed by IndieGoGo.
Demoniaca: Everlasting Night
Demoniaca has 45 hours left to drum up less than $1,000. I am fairly certain that they will meet the goal, especially since the final hours of a campaign often pull new backers out of the woodwork. The guys at Studio Mnemosyne  will be fighting the fact that their final 48 hours are lined up perfectly with the start of E3, but the amount is so small that I don't think they'll have a problem.
Ongoing Campaigns
Death Story
Death Story has ten days left in its campaign to raise the remaining $7,000 of its goal. Drawn in the moe anime style and set to a bouncy soundtrack, Death Story tells the story of a young girl who inherits the power of the Death Arcana. With over 100 items and powers and more than 20 bosses, the game should offer plenty of playtime. The developer describes it as a blend of Metroid and Castlevania, and that seems accurate based off of the trailer. We will check back in on this one next week, since it could still go either way with this much of a deficit to cover.
Lumbermancer
Rounding out the adorable category this week is Lumbermancer, a game in which you use arcane power and make deals with Death to kill your neighbors and use them as ingredients for your sandwich. Control cute little logs as you terrorize the forest in search of delicious fixings, using one hand to control the wooden army and one to navigate your character through the woods. This game is complete, and will be delivered after the campaign ends on June 25th. Backers can choose to purchase the game itself, or the game plus goodies, all with the assurance that their rewards are already deliverable.
Stygian
Lovecrafian RPG Stygian is still racing towards its goal. The game needs to raise $19,000 in the next 19 days, but it seems as though they'll reach the goal long before the end of the campaign. Stygian lets players create their characters from scratch at the beginning of the game, then play through a beautiful RPG with turn-based combat as they descend into the depths of madness and loss. Upgrade skills as you go, and discover the path your character must take to maintain their sanity while moving the story forward. If the campaign is successful, the team plans to expand Stygian to consoles after the PC release.
New Campaigns
Horror Legends

Fans of multiplayer games and classic American horror films, rejoice! Horror Legends is an upcoming game for up to four players, in which three "cast members" work together to beat a player-controlled enemy. The enemy player gets to choose which legend of theatrical horror they're going to play, which then decides the game mode for all players. Cast members won't have any idea what game mode they're in until the enemy is discovered. Multiple maps will keep the game from becoming too repetitive, and random assignment of enemy status means everyone gets a turn. October Games has 25 days in their $10,000 flexible goal campaign. In the meantime, anyone is welcome play their free game Puppet Master on the studio's website.
After Life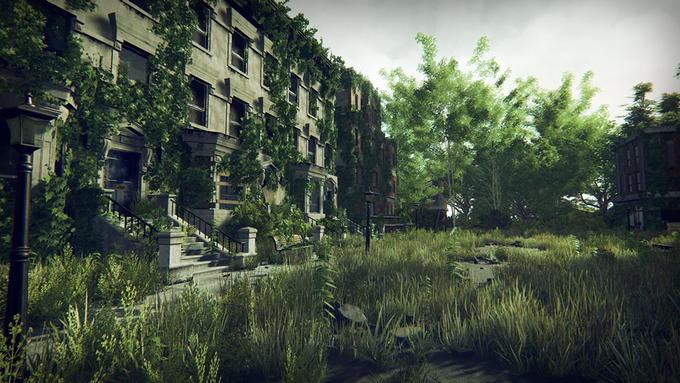 After Life is a post-apocalyptic massively-multiplayer FPS set in a decaying city infested with undead, and rife with players competing for the same resources. Work together or take each other out while avoiding the infected enemies lurking around dark corners. The game is being developed by French team Up-Silon in the the Unreal 4 engine, with servers planned to handle around 120 active players each at launch. There is a looting system in place, as well as vehicles, firearms, and light sources like campfires and torches, though light and sound will attract the undead. The usual PvP rules of "if you see 'em, you can shoot 'em" apply, though there will be safe zones in which other players cannot attack, though the undead can. After Life has 25 days to raise $11,343 to allow its PC release, with a demo planned to release before the end of the campaign.
Dwindle
Dwindle is a psychological survival horror in which you play the foreman of a mine that has just collapsed, who must guide his team of 23 men through their confinement in the mines. Each member of the team has their own personality and responds to different stresses, which means you will have to engage with each of them to learn what makes them tick, and plan their tasks appropriately. Assigning the wrong man to a task can result in their death, which save on supplies, but affects the group's morale. The game features more than 1,000 lines of dialogue and a dynamic mine system, so you never play the same game twice. Developer Rabid Troll is asking for $28,000 in funding over the next 27 days, and have raised an astounding $7,273 in the first 48 hours of their campaign. As a thank you to the community, the developers have released a free demo on their website.
Other News in Crowfunding
PR Hound
PR Hound is a company that offers PR services to game developers who are setting out to crowdfund their games. Led by developers with experience in the industry, the company only works with games and teams that they feel are ready for production. This takes the pressure off of backers, as you don't have to try and determine whether the developer has the skills necessary to deliver the game in an acceptable state. PR Hound has helped raise more than $1.4 million via crowdfunding campaigns, among them the recent successful campaign for InSomnia. They'll be featured here again soon, as we are expecting to see a horror campaign from them in the next few weeks.
That wraps it up for this week. Join us next Sunday for another week of indie campaigns, and follow along all week long as we cover E3 2016.