Hideo Kojima shows interest in the Silent Hill series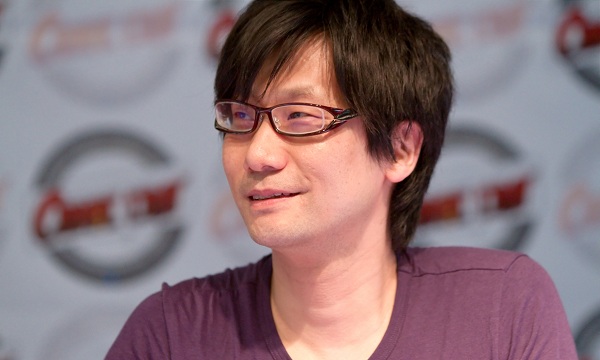 Metal Gear Solid director and Konami's own auteur, Hideo Kojima, has shown interest in working with the Silent Hill series. Kojima took to Twitter to express his interest by the way of a tweet about borrowing the Silent Hill movie from a friend.
"'Silent Hill' movie that I borrowed from Murashu as the next sequel is coming out. It would be a scary game if we make Silent Hill game on FOX engine. !", said Kojima. He went on to say how Kojima Productions' FOX engine can aid the series. "'Silent Hill' is in closed room setting and doesn't require full action so that we can focus on the graphic quality. Enemy doesn't have to be a lot or move fast. It only requires scariness by graphics and presentation," Kojima wrote. "As being a creator making action game in open world, such game is very enviously attractive. Wish someone could create this on FOX engine."
The prospect of Hideo Kojima lending his talents and engine to the Silent Hill series excites me. Kojima would be a brilliant director on a Silent Hill game, but I'm not sure how familiar he is with the lore of the series. Regardless of his talent as a writer and director, a Silent Hill game without knowledge of the lore would be a bit misguided. In other words, it could be very well made but break all of the "rules" of the Otherworld and how the town works.  But then again, he didn't really say that HE wanted to work on a Silent Hill game, just that his engine would be used. His use of "we" might be used broadly.
I'd be pretty excited if the current Silent Hill team, Team Silence, used FOX engine for their next game. It might prove more accessible and more powerful than the Unreal Engine. Perhaps it would even allow some amazing effects and better graphics in the next entry of the Silent Hill series. Capcom has their own proprietary engine with MT Framework, so why not Konami? Konami giving the Silent Hill series all of its latest gadgets and resources would help it stand out some more and possibly escape some of the stigma associated with it–maybe decrease the chance of bugs and glitches.
If the developer using the FOX engine needed guidance by Kojima's people, then perhaps the next entry can be developed in Japan. My vote would be for Grasshopper Manufacture; Kojima Productions is far too busy on Metal Gear. Whatever happens due to Kojima's interest, I hope the right blend of people are assigned to the next game.
[Source]
[Image: GamerFitNation]