Hideo Kojima Made the Death Stranding Team Watch Twin Peaks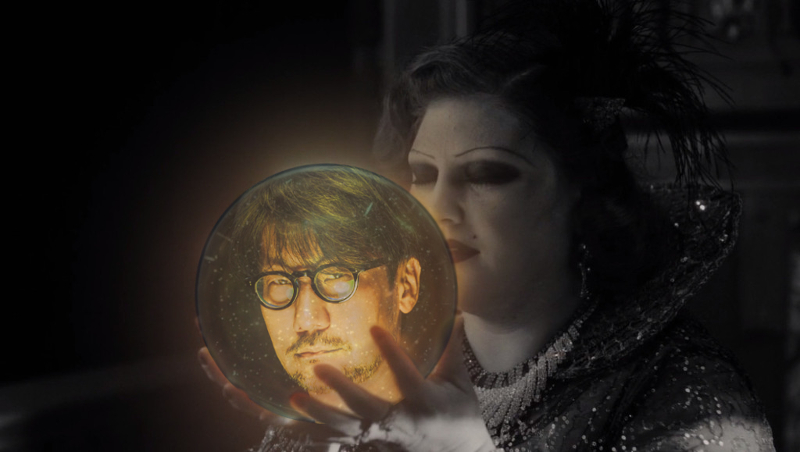 Hideo Kojima is not a man to shy away from his influences and the creatives who influence him. Between celebrity praising tweets, dinners with Hollywood friends, and photos of his growing television and film Bluray collections, it's easy to follow what art Kojima likes.
Recently, he began tweeting about the work of David Lynch, namely Twin Peaks: The Return (Season 3) and Fire Walk With Me. After seemingly marathoning through both parts of the Twin Peaks series, Kojima, like many of us who watched the new season, couldn't stop talking about it. How could he not? The new season is simply brilliant, and to this day it still has a place in my mind.
After showing off his collection of his new Twin Peaks merch over the last few weeks, Kojima posted on Twitter that he had the staff of Kojima Productions watch the first three episodes of Twin Peaks: The Return as a form of research for their upcoming horrorish game Death Stranding.
We watched TWIN PEAKS THE RETURN E1-3 this afternoon at Kojima Productions. It is not directly related to DEATH STRANDING but I wanted to let them know the direction and the world of Lynch. I ask them to watch the rest if they liked it. Also gave away KJP cap at the end.???? pic.twitter.com/AN8U60Uktg

— HIDEO_KOJIMA (@HIDEO_KOJIMA_EN) August 6, 2018
While Death Stranding is clearly going to be his most surreal work yet, it's great to see a game director appreciate and aspire to tap into the type of macabre lunacy that David Lynch has graced our screens with for decades. As a fan of both of these creators, it's comforting to know that David Lynch's special brand of surrealism is being kept in mind to form Death Stranding's tone. Hopefully we see more of the game soon.