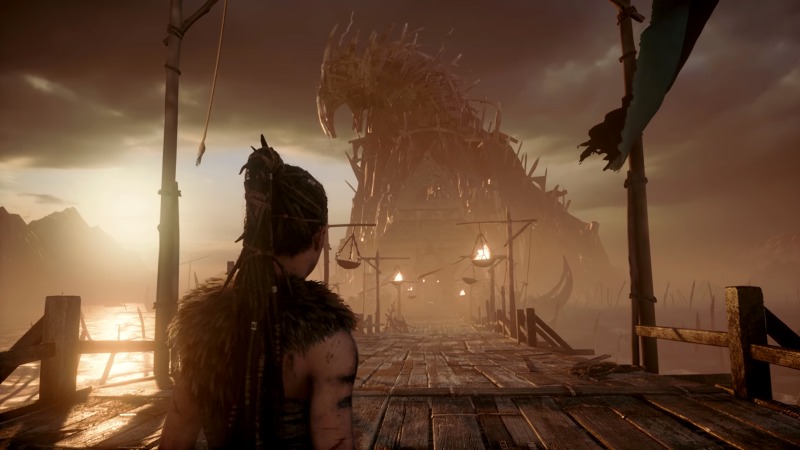 Ninja Theory's highly anticipated action game Hellblade: Senua's Sacrifice launches today, and while we don't have a review available yet, we have rounded up all the latest news pertaining to the title.
If you've been on the internet today, you've probably noticed that news has surfaced about Hellblade deleting saves if players should die during the course of the game, an effort on the part of Ninja Theory to invoke some genuine tension during gameplay. In the game, Senua is slowly infected by a black rot each time she dies, with the rot taking over more of her body each time. After dying too many times, it is reported that the player's save data may be deleted. While this certainly sounds like an extreme measure to take, the reality of the situation might be a bit more subdued.
As reported by PCGamesN, the rot is just a manifestation of death within the game, and might not actually delete your game's progress. They reported that after 50 deaths they still hadn't fallen prey to their data being deleted. I haven't personally had a chance to play the game myself, so I'm going to take everything I hear with a grain of salt for now, but it's something to be wary of for those jumping in.
In anticipation of the game's launch, Ninja Theory also released one final developer diary via their YouTube channel. The video details the final stretch of development, and the process of optimizing the game last-minute for the best player experience possible. As always, it's a fascinating look at game development that few other developers offer to their fans. You can check it out down below.
For more info on Hellblade: Senua's Sacrifice, you can check out the launch trailer here, and a teaser of the game's upcoming feature Senua's Psychosis here.